---
How to Survive Hard Times
by Robert Wayne Atkins, P.E.
---
All the articles on this page (except items 36-38 and 83-85) are included in my book:
Grandpappy's Survival Manual for Hard Times, Third Edition.
Items 36-38 are included in my book:
How to Tan Animal Hides and How to Make High Quality Buckskin Clothing.
Item 83 is in my book:
Ancient Board Games and Solitaire Games From Around the World, Combined Volume One and Volume Two.
Items 84-85 are on my website:
here.
---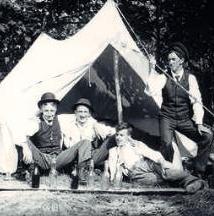 Water:

---
Grandpappy's e-mail address is: RobertWayneAtkins@hotmail.com