---
Home Gardening Tips by
Robert Wayne Atkins, P.E.
---
All of the articles on this page are included in my book:
Grandpappy's Survival Manual for Hard Times, Second Edition.
---

The information on these pages could be useful to anyone interested in gardening. However, they were written with the average home gardener in mind. By home gardener I mean someone who plants and maintains a small garden each spring using a simple shovel, hoe, and rake. These are the basic hand tools I use each year and they have consistently served my needs in my small home garden quite well.


---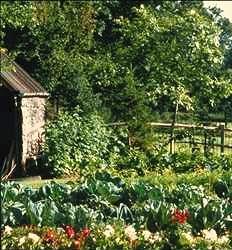 ---
Click on www.grandpappy.org for Robert's Home Page.

Grandpappy's e-mail address is: RobertWayneAtkins@hotmail.com