---
Who is Grandpappy?
Copyright © December 1, 2017 by Robert Wayne Atkins, P.E.
All Rights Reserved.
---
Introduction
Some people have been visiting my Grandpappy website since 2003.
And some people have just recently discovered my website.
Therefore I decided to briefly introduce myself and to mention a few of the reasons why the information on my website can be trusted.


---
Some Brief Information About Grandpappy
Robert Wayne Atkins, P.E.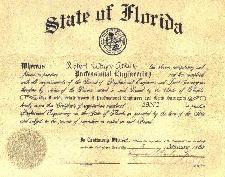 Education:
High School Diploma, George Washington High School, Danville, Virginia, 1967.
Bachelor of Science, Industrial Engineering and Operations Research, Virginia Polytechnic Institute and State University, 1972.
MBA, Georgia State University, Atlanta, Georgia, 1985.

Professional Credentials:
Licensed Professional Engineer (P.E.): State of Florida, 1980; State of Georgia, 1982.
During the course of my life I have acquired more than a dozen professional certifications.

Work Experience:
12 years of engineering work experience beginning as a Industrial Engineer and ending as an Engineering Manager.
I have worked in the following industries: apparel, textile, glass and plastic optical lenses, medical devices, and pharmaceuticals.

Teaching Experience:
34 years teaching at the undergraduate and graduate levels at the Southern Polytechnic College of Engineering and Engineering Technology at Kennesaw State University in Marietta, Georgia (about 30 minutes north of Atlanta, Georgia).
I have taught courses in statistics, engineering basics, economics, marketing, accounting, work measurement, plant layout, quality control, and inventory control.

Consulting Experience:
30 years of experience working with Fortune 500 companies, government organizations, and foreign corporations.
A short list of some of my previous clients includes: General Motors, Amoco Oil, Lockheed Martin, Boeing Commercial Aircraft, Delta Airlines, Medical Marketing Group, U.S. Can, Equifax, Marta, FedEx, Georgia Power, Anheuser Busch, Home Depot, Motorola, and the United States Navy.

Recognitions and Publications: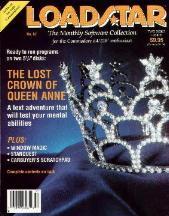 Wrote four different computer software games that appeared in the following publications: Big Blue Disk Software Magazine, February 1989; Loadstar Disk Magazine, May 1990; PC Disk Quarterly, Winter 1990; Easy Computing Quarterly Disk Magazine, Fall 1991.
Contributing author to Maynard's Industrial Engineering Handbook, Fifth Edition, May 2001, page 5-10, ISBN 978-0-0704-1102-9.
"One Wish and Not Three," Christian poem published in the 2006 Edition of Expressions, an Anthology of American Poetry, ISBN 0-97434297-1.
Who's Who in America, 64th Edition, 2010, accepted an unsolicited invitation to provide a copy of my biography to the Board of Directors and my biography was accepted and it was listed on Page 165, ISBN 978-0-8379-7024-0.
Who's Who in the World, 29th Edition, 2012, accepted an unsolicited invitation to provide a copy of my biography to the Board of Directors and my biography was accepted and it was listed on Page 118, ISBN 978-0-8379-1148-9.
Guest Speaker on the Texas Broadcasting Network Survival Talk Radio Show for two-hours on February 11, 2010 and for two-hours on February 25, 2010.
Journal of Civil Defense, Volume 43, Issue Number 2, Year 2010, includes my entire "Food Shelf Life Summary Article."
LDS Preparedness Manual, 2012 Edition, includes three of my emergency food storage articles.
Wall Street Journal, July 24, 2013, includes a reference and a link to my article on a "Comparison of Five Different Brands of Toilet Tissue."
I have written several different books on "Hard Times Survival" and they are all available on Amazon.

Six Month Wilderness Adventure: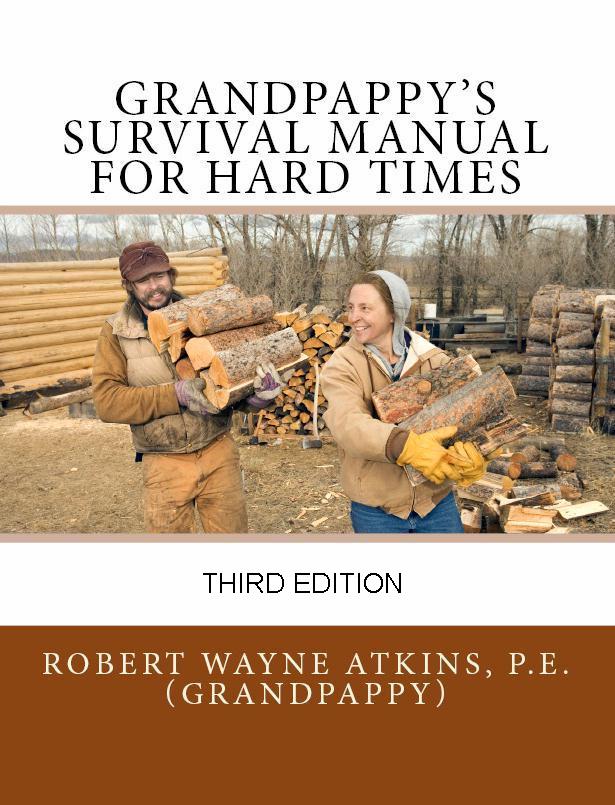 I spent approximately six months living deep in the backwoods of Maine with my wife and our three small preschool age children from June to November of 1975 while I was building a rustic log cabin using pine trees that grew on the 12 acres of land we had purchased. I wore a 6-shot revolver every day while I was building our cabin in that primitive wilderness environment. I hunted with a bolt-action rifle and I used steel traps to capture wild game animals. We cooked our meals over a campfire every day. After returning to "civilization" in late November of 1975 I continued to study about pioneer life and hard times survival. Since 1975 I have personally tested a wide variety of "textbook procedures" and I have discovered which ones are truly reliable, and which ones are almost completely worthless from a practical perspective. Therefore I have accumulated a tremendous amount of practical hands-on knowledge and experience on this topic. And it has all been tempered by my actual experience of living a primitive existence in the backwoods of Maine during the summer and fall of 1975.

Web Presence:
1994 - 1998: America On Line (AOL) Personal Web Page with an assortment of articles.
2003 - 2013: Grandpappy.info website with hundreds of articles.
2014 - Today: Grandpappy.org website with hundreds of articles.

The following articles were originally published on my website and they still appear on my website.

Shelf-Life Studies:
Beans: An Important Survival Food for Hard Times - Added July 1, 2013.
My Seed Germination Experiment - Added March 4, 2014.
Butane Lighter Shelf Life Study - Added February 1, 2017.

Enhancing and Improving Traditional Skills: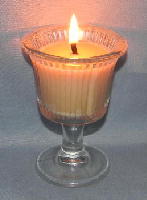 How to Melt Animal Fat - Added August 14, 2007.
Grandpappy's Homemade Soap Recipe - Added August 14, 2007 and Updated March 12, 2008. (Note: My soap recipe has been translated into different languages for use in third-world countries but my English version is rarely acknowledged as the original source of the information.)
How to Convert Human Waste into a Safe Garden Compost Fertilizer - Added December 31, 2008. (Note: Over 75% of the information in my article was not included in the original version of "The Humanure Handbook.")
How to Make Your Own Ammunition - Added June 3, 2009. (Note: Includes information on how to cast bullets using lead wheel weights).
Parched Corn - Added November 3, 2015.
How to Build a Reflector Oven and How to Use a Reflector Oven - Added December 1, 2015.
How to Make a Primitive Clay Pot and How to Cook in a Clay Pot - Added March 1, 2016.
How to Make a Candle Using Animal Fat and Some Cotton String - Added August 1, 2016.
How to Start a Friction Fire Using a Bow Drill - Added March 1, 2017.

Providing a Different Perspective on Some Popular Survival Strategies:
Trade and Barter Items - Added December 1, 2008.
Pasteurization of Water - Added April 2, 2012.
Zippo Lighters - Added February 1, 2017.
Live Round in Firing Chamber? - Added September 1, 2017.

Christian Perspective: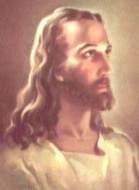 I accepted Jesus Christ as my personal Savior in April of 1976.
Since April of 1976 I have worn a Christian Cross on a stainless steel neck chain around my neck 24 hours per day, 365 days per year, except for very short periods of time when the chain or the Cross had to be repaired.
Since April of 1976 I have worn a gold colored Christian Cross on my necktie whenever I wore a necktie. I have always worn a necktie when working as an engineer for my employers, when teaching at a university, when teaching seminars or doing consulting work for clients, and when attending Church.
My Christian beliefs are present in some of the articles that I write and that I post on my website. I know this offends some people. However, I cannot separate my Christian faith from the rest of my life. On the other hand, I suspect that some people might prefer a Christian perspective on some issues instead of the perspective of an atheist (a person who sets his or her own moral compass and who personally decides what is right and wrong).

Free Information:
The information on my website is free.
I do not solicit ads for my website in order to earn money to support my website.
I do not recommend products on my website in order to earn a commission or fee or any kind.

Reliability of Information: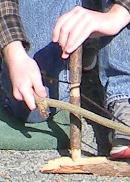 I write all the articles on my website.
Therefore the strategies and recommendations in all my articles are consistent and they do not contain contradictory information.
Before I write an article I do a careful internet search to make sure that someone else has not already written a detailed analysis on the topic.
My articles are not simply a summary of what other people have written, or a slightly modified rewrite of another person's work.
However, I do collect facts from a variety of sources before I write an article. In other words, my articles are not just based on my opinions.
My articles are usually based on my own life experiences and my own experiments.
My articles frequently include pictures to enhance the instructions.
My articles frequently explain how to handle specific problems that may be encountered at different steps in the instructions.

Summary:
I have a 4 year engineering college degree, and 12 years of engineering work experience, and 34 years of teaching experience, for a total of 50 years.
I was hired and retained as a consultant by more than 40 different companies and organizations over a thirty year period because I present and explain information in an organized and clear manner that makes even difficult concepts easy to understand.
I spent six months living in a primitive wilderness environment with my family during the summer and fall of 1975.
My engineering background and my six month wilderness adventure allow me to easily separate the truth from fiction when it comes to primitive survival skills.
In conclusion, I am reasonably well qualified to write articles on a variety of topics, and those articles are informative, easy to understand, and they successfully transfer my knowledge to other people.

My Books:
The information on my website is free, but it is copyrighted. Anyone can read the information on my website for free, or print a hard copy of that information for reference purposes.
Several years ago many of my readers requested that I consolidate my articles into books so they could purchase my books instead of having to print the information themselves. The reason was because the cost of printer paper, color ink (for full color pictures), and a three-ring binder, cost more money than the price of that same information when printed in one of my books. And all my books have glossy covers, a table of contents, and an index so a specific topic can be easily and quickly located.
My books are not mass produced in quantities of 1,000 or 20,000 or 100,000. Mass produced books are a lot cheaper to print than books printed in very small quantities.
Black and white books are a lot cheaper to print than books printed in full color, just like black printer ink is cheaper than color printer ink. And pictures printed in full color require a reasonable amount of color ink.
The retail price of each of my books is based on the publisher's recommended retail price for that specific book. That retail price covers all of the publisher's expenses to print the books in small quantities, and it includes a small profit to the publisher, and it also includes a royalty that the publisher sends to me as the author of the book.

Respectfully,
Robert Wayne Atkins, P.E.


---
Click on www.grandpappy.org for Robert's Home Page.

Grandpappy's e-mail address is: RobertWayneAtkins@hotmail.com