---
A Few Examples of Simple Christian Prayers
Copyright © December 1, 2017 by Robert Wayne Atkins, P.E.
All Rights Reserved.
---
Introduction
Over the years my prayers have gradually changed.

Although I still pray for the same basic things I prayed for forty years ago, my daily prayers now take about 20 minutes whereas forty years ago my daily prayers took about five minutes.

Since it is December and this is the month our ancestors selected to celebrate Jesus' birthday, I decided to write down a few of my simple daily prayers and share them on my website because a few of my Christian readers may find something in my prayers that may help them in their own prayers.


---
An Opening Prayer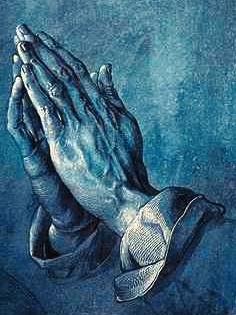 Father God Almighty. Holy Spirit. Jesus Christ my Savior. You are One. You are the Only God and there is no God except You.
You are eternal, holy, perfect, pure, righteous, trustworthy, patient, forgiving, and merciful.
You are love, perfect justice, and the truth.
Your Words are the truth. Your Words are eternal. Your Words are life everlasting.
Your Perfect Plan is eternal. You created Your Perfect Eternal Plan long before You created the heavens and the earth and everything that is in them, including the angels and mankind. And Your Perfect Eternal Plan is continuing to unfold today in the exact way that You intended and nothing that happens is by chance or by coincidence. Everything is happening exactly the way You originally planned. Please give me the grace to accept everything that happens to me as being part of Your Perfect Eternal Plan and help me to always give thanks for everything, regardless of how it may affect me. And please forgive me because my knowledge is limited and I do not always understand how everything is working toward good in my life.
And Father in humility I humbly ask in the name of our Lord Jesus Christ that You please consider my prayers for . . .


---
A Prayer for Personal Forgiveness and Guidance
In the name of Your Son and my Savior Jesus, please continue to have mercy on me for I am still a sinner. And please continue to let Your Holy Perfect Will guide and direct me for all eternity; here on this earth, and in the life that continues on when my earthly body transitions into its next phase. And please let Your Holy Perfect Will continue to guide and direct everyone that I mention every day in my prayers.


---
A Prayer for Salvation for One Person or for Several People
In the name of Jesus please give ______ a good Christian Church to attend and a Christian Bible to read. Please help them to understand and believe the Gospel message about Your Son Jesus, and help them to accept Jesus as their personal Savior at a very early age so they can spend eternity with You in Glory, and so they can have an entire lifetime of happiness and joy here on this earth telling other people about Jesus. Please guide them to the people You would have them speak to and help them to say the words You put into their hearts. Please do not let them be timid but help them to be firm in their faith and help them to always be proud of You, Your Son, Your Holy Spirit, and Your Holy Words. Please help them to have a humble opinion of their own importance and do not let them be led astray by lies or by false doctrine. Please help them to grow in the faith and in the truth as they continue to read and study Your Holy Words every day of their lives.


---
A Prayer for Family Blessings for One Person or for Several People
If it be Your Will then please help _______ become healthy, happy, prosperous, peaceful, kind, generous, discerning, productive, hard-working, strong, honest, intelligent, spiritual, evangelistic, Christian adults, spouses, and parents. Please help each one of them marry the right person at the proper time in their lives, and help them to be faithful to one another all the days of their lives. Please help them to have a happy, healthy, peaceful home. At the right time please help them to bring forth a multitude of healthy, robust, strong, intelligent, beautiful, spiritual children. Please help them to raise their children according to Your Perfect Will, and please help them to explain their Christian faith to their children in such a way that it is passed on from generation to generation without fail. And please help each mother have a normal pregnancy and a normal delivery with each and every child You bless her with.


---
A Closing Prayer
In the name of Jesus please continue to touch the hearts of our leaders here where I live, and throughout this nation, and throughout the entire world. And please continue to guide our leaders so that every decision and every judgment they make is in alignment with Your Perfect Will for all of mankind.
And please let the glory, and worship, and reign, and rule, and majesty, and power, and prestige, and honor, and truth, and justice, and mercy, and peace, and prosperity, and love of Your Son Jesus Christ fill the entire earth and all of creation forever and ever. Amen.


---
Reference Scripture Verses for the Above Simple Prayers
All Scriptures from the New International Version Except Where Noted.


Matthew 6:9-13 - In this manner, therefore, pray: 'Our Father in heaven, Hallowed be Your name. Your kingdom come, Your will be done on earth as it is in heaven. Give us this day our daily bread. And forgive us our debts, as we forgive our debtors. And do not lead us into temptation, but deliver us from the evil one. For Yours is the kingdom and the power and the glory forever. Amen.' (NKJV)

Psalm 145:13 - Your kingdom is an everlasting kingdom, and your dominion endures through all generations.

1 Thessalonians 5:16-18 - Be joyful always; pray continually; give thanks in all circumstances, for this is God's will for you in Christ Jesus.

Ephesians 6:18 - And pray in the Spirit on all occasions with all kinds of prayers and requests.

James 4:2-3 - You do not have, because you do not ask God. When you ask, you do not receive, because you ask with wrong motives, that you may spend what you get on your pleasures.

John 17:17 - your word is truth.

Psalm 119:89 - Your word, O LORD, is eternal;

John 1:1 - "In the beginning was the Word, and the Word was with God, and the Word was God." (NKJV)

John 1:14 - "And the Word became flesh, and dwelt among us," (NKJV)

Luke 2:11 - "For there is born to you this day in the city of David a Savior, who is Christ the Lord." (NKJV)

Colossians 1:15 - He is the image of the invisible God, the firstborn over all creation.

John 5:24-29 - "I tell you the truth, whoever hears my word and believes him who sent me has eternal life and will not be condemned; he has crossed over from death to life."

1 John 4:16 - God is love. Whoever lives in love lives in God, and God in him.

1 Corinthians 13:8 - Love never ends. (ESV)

Genesis 1:27-28 - So God created man in his own image, in the image of God he created him; male and female he created them. God blessed them and said to them, "Be fruitful and increase in number;"

Genesis 2:24 - For this reason a man will leave his father and mother and be united to his wife, and they will become one flesh.

Hebrews 13:4 - Marriage should be honored by all, and the marriage bed kept pure, for God will judge the adulterer and all the sexually immoral.

Malachi 2:15 - Has not the LORD made them one? In flesh and spirit they are his. And why one? Because he was seeking godly offspring.

Psalm 127:3-8 - children are a heritage from the LORD, the fruit of the womb is a reward, like arrows in the hand of a warrior, so are the children of one's youth. Happy is the man who has his quiver full of them; (NKJV)

Romans 8:28 - And we know that in all things God works for the good of those who love him, who have been called according to his purpose.

Colossians 3:12 - Therefore, as God's chosen people, holy and dearly loved, clothe yourselves with compassion, kindness, humility, gentleness and patience.

Jeremiah 32:27 - "I am the LORD, the God of all mankind. Is anything too hard for me?"

Luke 1:37 - "For nothing is impossible with God."

Jeremiah 29:11-13 - "For I know the plans I have for you," declares the LORD, "plans to prosper you and not to harm you, plans to give you hope and a future. Then you will call upon me and come and pray to me, and I will listen to you. You will seek me and find me when you seek me with all your heart."

James 5:16 - The effective, fervent prayer of a righteous man avails much. (NKJV)


---
Click on www.grandpappy.org for Robert's Home Page.

Grandpappy's e-mail address is: RobertWayneAtkins@hotmail.com