---
Witches, Wizards, Witchcraft, and Sorcery
Copyright © February 26, 2007
by Robert Wayne Atkins, P.E.
All Rights Reserved.
---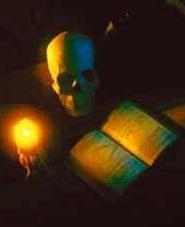 For thousands of years people have been lied to and deceived
by the witches and fortune tellers and sorcerers in whom they believed.

Those who pretend to practice magic have led many people astray,
and these tricksters still exist within our modern society of today.

Even kings and queens have believed in their royal magician's claims,
and they have sacrificed their little children to evil spirits and demons.

If you wish to be wise then do not believe in a magic charm or spell,
because anyone who follows that path will eventually end up in Hell.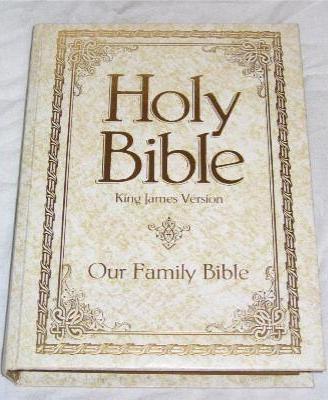 And do not waste your time trying to learn that which is simply not true.
There is no magic, or charm, or spell that has the power to help you.

God has promised He will judge all who practice witchcraft and sorcery,
and He will cast each and every one of them into Hell to spend eternity.

If you are in a spot where only a miracle can make your wish come true,
then pray to God and accept whatever happens as Godís will for you.

And if you want to know the future you don't need to practice divination.
You can read about the future in the Holy Bible's Book of Revelation.


---
---



Reference Scripture Verses


Exodus 7:8-13 - The LORD said to Moses and Aaron, "When Pharaoh says to you, 'Perform a miracle,' then say to Aaron, 'Take your staff and throw it down before Pharaoh,' and it will become a snake." So Moses and Aaron went to Pharaoh and did just as the LORD commanded. Aaron threw his staff down in front of Pharaoh and his officials, and it became a snake. Pharaoh then summoned wise men and sorcerers, and the Egyptian magicians also did the same things by their secret arts: Each one threw down his staff and it became a snake. But Aaron's staff swallowed up their staffs. Yet Pharaoh's heart became hard and he would not listen to them, just as the LORD had said.

Exodus 8:16-19 - Then the LORD said to Moses, "Tell Aaron, 'Stretch out your staff and strike the dust of the ground,' and throughout the land of Egypt the dust will become gnats." They did this, and when Aaron stretched out his hand with the staff and struck the dust of the ground, gnats came upon men and animals. All the dust throughout the land of Egypt became gnats. But when the magicians tried to produce gnats by their secret arts, they could not. And the gnats were on men and animals. The magicians said to Pharaoh, "This is the finger of God." But Pharaoh's heart was hard and he would not listen, just as the LORD had said.

Leviticus 19:26 - Do not practice divination or sorcery.

Exodus 22:18 - "You shall not permit a sorceress to live."

Leviticus 19:31 - "'Do not turn to mediums or seek out spiritists, for you will be defiled by them. I am the LORD your God.'"

Leviticus 20:6 - "'I will set my face against the person who turns to mediums and spiritists to prostitute himself by following them, and I will cut him off from his people.'"

Leviticus 20:27 - "'A man or woman who is a medium or spiritist among you must be put to death. You are to stone them; their blood will be on their own heads.'"

Deuteronomy 18:10-12 - Let no one be found among you who sacrifices his son or daughter in the fire, who practices divination or sorcery, interprets omens, engages in witchcraft, or casts spells, or who is a medium or spiritist or who consults the dead. Anyone who does these things is detestable to the LORD, and because of these detestable practices the LORD your God will drive out those nations before you.

2 Kings 9:22 - "How can there be peace," Jehu replied, "as long as all the idolatry and witchcraft of your mother Jezebel abound?"

2 Kings 17:17 - They practiced divination and sorcery and sold themselves to do evil in the eyes of the LORD, provoking him to anger.

1 Chronicles 10:13-14 - Saul died because he was unfaithful to the LORD; he did not keep the word of the LORD and even consulted a medium for guidance, and did not inquire of the LORD. So the LORD put him to death and turned the kingdom over to David son of Jesse.

2 Chronicles 33:1-6 - Manasseh was twelve years old when he became king, and he reigned in Jerusalem fifty-five years. He did evil in the eyes of the LORD, following the detestable practices of the nations the LORD had driven out before the Israelites. He rebuilt the high places his father Hezekiah had demolished; he also erected altars to the Baals and made Asherah poles. He bowed down to all the starry hosts and worshiped them. He built altars in the temple of the LORD, of which the LORD had said, "My Name will remain in Jerusalem forever." In both courts of the temple of the LORD, he built altars to all the starry hosts. He sacrificed his sons in the fire in the Valley of Ben Hinnom, practiced sorcery, divination and witchcraft, and consulted mediums and spiritists. He did much evil in the eyes of the LORD, provoking him to anger.

Isaiah 8:19 - When men tell you to consult mediums and spiritists, who whisper and mutter, should not a people inquire of their God? Why consult the dead on behalf of the living?

Isaiah 47:9 - Both of these will overtake you in a moment, on a single day: loss of children and widowhood. They will come upon you in full measure, in spite of your many sorceries and all your potent spells.

Malachi 3:5 - "So I will come near to you for judgment. I will be quick to testify against sorcerers, adulterers and perjurers, against those who defraud laborers of their wages, who oppress the widows and the fatherless, and deprive aliens of justice, but do not fear me," says the LORD Almighty.

Micah 5:12 - I will destroy your witchcraft and you will no longer cast spells.

Acts 13:6-12 - They traveled through the whole island until they came to Paphos. There they met a Jewish sorcerer and false prophet named Bar-Jesus, who was an attendant of the proconsul, Sergius Paulus. The proconsul, an intelligent man, sent for Barnabas and Saul because he wanted to hear the word of God. But Elymas the sorcerer (for that is what his name means) opposed them and tried to turn the proconsul from the faith. Then Saul, who was also called Paul, filled with the Holy Spirit, looked straight at Elymas and said, "You are a child of the devil and an enemy of everything that is right! You are full of all kinds of deceit and trickery. Will you never stop perverting the right ways of the Lord? Now the hand of the Lord is against you. You are going to be blind, and for a time you will be unable to see the light of the sun." Immediately mist and darkness came over him, and he groped about, seeking someone to lead him by the hand. When the proconsul saw what had happened, he believed, for he was amazed at the teaching about the Lord.

Acts 19:18-20 - Many of those who believed now came and openly confessed their evil deeds. A number who had practiced sorcery brought their scrolls together and burned them publicly. When they calculated the value of the scrolls, the total came to fifty thousand drachmas. In this way the word of the Lord spread widely and grew in power.

Galatians 5:19-21 - The acts of the sinful nature are obvious: sexual immorality, impurity and debauchery; idolatry and witchcraft; hatred, discord, jealousy, fits of rage, selfish ambition, dissensions, factions and envy; drunkenness, orgies, and the like. I warn you, as I did before, that those who live like this will not inherit the kingdom of God.

1 Corinthians 6:9-10 - Do you not know that the wicked will not inherit the kingdom of God? Do not be deceived: Neither the sexually immoral nor idolaters nor adulterers nor male prostitutes nor homosexual offenders nor thieves nor the greedy nor drunkards nor slanderers nor swindlers will inherit the kingdom of God.

2 Thessalonians 1:7-10 - This will happen when the Lord Jesus is revealed from heaven in blazing fire with his powerful angels. He will punish those who do not know God and do not obey the gospel of our Lord Jesus. They will be punished with everlasting destruction and shut out from the presence of the Lord and from the majesty of his power on the day he comes to be glorified in his holy people and to be marveled at among all those who have believed. This includes you, because you believed our testimony to you.

Revelation 18:23-24 - by your sorcery all the nations were deceived. And in her was found the blood of prophets and saints, and of all whom were slain on the earth.

Revelation 20:14-15 - The lake of fire is the second death. If anyone's name was not found written in the book of life, he was thrown into the lake of fire.


---
Click on www.grandpappy.org for Robert's Home Page.

Grandpappy's e-mail address is: RobertWayneAtkins@hotmail.com