---
What Should We Pray For?
Copyright © December 6, 2004
by Robert Wayne Atkins, P.E.
All Rights Reserved.
---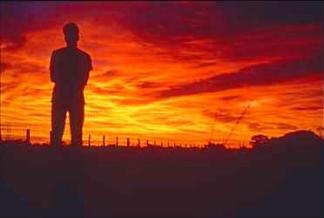 What should we ask for each time we pause long enough to pray?
Should we ask for healing, or forgiveness, or an increase in pay?

Our attention is usually focused on the major problems of today.
But God sees our future and He knows everything that lies ahead in our way.

If we follow Jesus' example then at the end of each prayer we should say,
"Father, not my will, but Your will be done in my life each and every day."

Then relax and trust God to answer your prayers in His own divine way.
And you will receive a special peace just knowing everything will be okay.



---
---



Reference Scripture Verses


Psalm 139:16 - your eyes saw my unformed body. All the days ordained for me were written in your book before one of them came to be.

Mark 14:35-36 - Going a little farther, he fell to the ground and prayed that if possible the hour might pass from him. "Abba, Father," he said, "everything is possible for you. Take this cup from me. Yet not what I will, but what you will."

Romans 8:28 - And we know that in all things God works for the good of those who love him, who have been called according to his purpose.


---
Click on www.grandpappy.org for Robert's Home Page.

Grandpappy's e-mail address is: RobertWayneAtkins@hotmail.com