---
What Happens Next ?
Copyright © June 27, 2005
by Robert Wayne Atkins, P.E.
All Rights Reserved.
---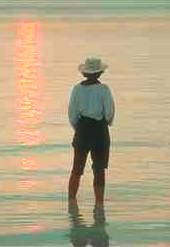 After you accept Jesus as Savior, what's next on your horizon?
First, the world will not change as a result of your decision.

There will still be evil and wickedness and sin everywhere,
And all the old temptations you faced will still be out there.

Your loved ones will still get sick and some of them will expire,
And prayer will not get you all the things that you desire.

You could still lose your job, your family, your home, and your health.
All types of bad things will still happen, and that includes death.

But you should have changed deep down inside,
And now within you the Spirit of God does reside.

In the midst of all the confusion, heartache, suffering, and pain,
You will know God is in control and He has a purpose for everything.

Gradually you will learn to accept whatever happens to you each day,
And you will wish others would accept Jesus and live the same way.


---
---



Reference Scripture Verses


Psalm 139:15-16 - My frame was not hidden from you when I was made in the secret place. When I was woven together in the depths of the earth, your eyes saw my unformed body. All the days ordained for me were written in your book before one of them came to be.

2 Corinthians 6:4-10 - Rather, as servants of God we commend ourselves in every way: in great endurance; in troubles, hardships and distresses; in beatings, imprisonments and riots; in hard work, sleepless nights and hunger; in purity, understanding, patience and kindness; in the Holy Spirit and in sincere love; in truthful speech and in the power of God; with weapons of righteousness in the right hand and in the left; through glory and dishonor, bad report and good report; genuine, yet regarded as impostors; known, yet regarded as unknown; dying, and yet we live on; beaten, and yet not killed; sorrowful, yet always rejoicing; poor, yet making many rich; having nothing, and yet possessing everything.

Romans 8:38-39 - For I am convinced that neither death nor life, neither angels nor demons, neither the present nor the future, nor any powers, neither height nor depth, nor anything else in all creation, will be able to separate us from the love of God that is in Christ Jesus our Lord.

Romans 8:28 - And we know that in all things God works for the good of those who love him, who have been called according to his purpose.


---
Click on www.grandpappy.org for Robert's Home Page.

Send e-mail to RobertWayneAtkins@hotmail.com