---
What Does God Look Like?
Copyright © July 13, 2009
by Robert Wayne Atkins, P.E.
All Rights Reserved.
---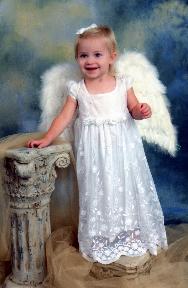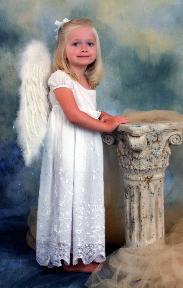 "What does God look like?" asked the two little girls named Isabelle and Gracie.
Grandmother thought about it for a moment and then she replied lovingly,
"That is a question the two of you will need to ask your Grandpappy."

Grandpappy's Answer:

God made us in His image. We look like God and God looks like us.
One day many years ago God had a Son. His Son's name was Jesus of Nazareth.
Jesus was just a baby boy but He looked like God. Jesus also looked like us.

But God is not a person. God is an invisible Spirit and God is everywhere.
Invisible means you can see through it just like you can see through the air.
And just like the air, God is beside you, and above you, and everywhere.

When God chooses to be seen He looks just like us because we are His children.
God made us and He loves every one of us. We are all His precious children.
Children look like their parents. We look like God. God looks like His children.


---
---



Reference Scripture Verses


Adam, the First Man:

Genesis 1:26-27 - Then God said, "Let us make man in our image, in our likeness, and let them rule over the fish of the sea and the birds of the air, over the livestock, over all the earth, and over all the creatures that move along the ground." So God created man in his own image, in the image of God he created him; male and female he created them.

Genesis 2:7 - the LORD God formed the man from the dust of the ground and breathed into his nostrils the breath of life, and the man became a living being.

Jesus, the Son of God:

Luke 1:30-35 - But the angel said to her, "Do not be afraid, Mary, you have found favor with God. You will be with child and give birth to a son, and you are to give him the name Jesus. He will be great and will be called the Son of the Most High. The Lord God will give him the throne of his father David, and he will reign over the house of Jacob forever; his kingdom will never end." "How will this be," Mary asked the angel, "since I am a virgin?" The angel answered, "The Holy Spirit will come upon you, and the power of the Most High will overshadow you. So the holy one to be born will be called the Son of God.

John 14:9 - Jesus answered: "Don't you know me, Philip, even after I have been among you such a long time? Anyone who has seen me has seen the Father."

Colossians 1:15 - He is the image of the invisible God, the firstborn over all creation.

Love:

John 3:16 - For God so loved the world that he gave his one and only Son, that whoever believes in him shall not perish but have eternal life.

1 John 4:16 - God is love. Whoever lives in love lives in God, and God in him.


---
Click on www.grandpappy.org for Robert's Home Page.

Grandpappy's e-mail address is: RobertWayneAtkins@hotmail.com