---
Victory
Copyright © April 12, 2004
by Robert Wayne Atkins, P.E.
All Rights Reserved.
---
Do you want to know how to win an important victory,
In the game of life where the rewards last for eternity?
Many believe, "An eye for an eye, and a tooth for a tooth."
Perfect justice is their guide in their quest for the truth.
But Jesus said, "If someone hits you, let him hit you again.
If someone wants to take your coat, do not try to stop him.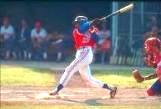 "Love your enemies, and pray for those who persecute you.
Do good to them, and earn a reward for the things you do."
The night before Jesus was nailed to the cross by his hands,
All the Powers of Creation were ready to obey His commands.
But Jesus chose to obey the will of His Heavenly Father,
And He let Himself be led like a Lamb to the slaughter.

He let others beat, humiliate, and torture Him to death,
And as it was happening He prayed for their forgiveness.
Many have the power to force others to do their will,
But few have the Strength to be meek, loving, and humble.
Meekness and Love are the rules Jesus taught us to obey.
Be Meek and win an Eternal Crown you can wear every day.
---
This Poem Dedicated to My Grandson
Stefan Cree Johnson First Child of the Union between Scott Pritchard and Alison Olivia Johnson.
Together they created a beautiful new life.
Dedicated by:
Robert Wayne Atkins, P.E.
Retired Baptist Church Deacon
and Great-Grandson of a Baptist Preacher.
Date of Dedication of Poem: April 12, 2004
---
---



Reference Scripture Verses


Meekness and Love:
Matthew 5:38-45 - "You have heard that it was said, 'An eye for an eye and a tooth for a tooth.' But I tell you not to resist an evil person. But whoever slaps you on your right cheek, turn the other to him also. If anyone wants to sue you and take away your tunic, let him have your cloak also. And whoever compels you to go one mile, go with him two. Give to him who asks you, and from him who wants to borrow from you do not turn away. You have heard that it was said, 'You shall love your neighbor and hate your enemy.' But I say to you, love your enemies, bless those who hate you, do good to those who hate you, and pray for those who spitefully use you and persecute you, that you may be sons of your Father in heaven,

Matthew 5:34 - But I tell you: Love your enemies and pray for those who persecute you,

Luke 6:35-36 - But love your enemies, do good to them, and lend to them without expecting to get anything back. Then your reward will be great, and you will be sons of the Most High, because he is kind to the ungrateful and wicked. Be merciful, just as your Father is merciful.

Matthew 26:36-39 - Then Jesus went with his disciples to a place called Gethsemane, and he said to them, "Sit here while I go over there and pray." He took Peter and the two sons of Zebedee along with him, and he began to be sorrowful and troubled. Then he said to them, "My soul is overwhelmed with sorrow to the point of death. Stay here and keep watch with me." Going a little farther, he fell with his face to the ground and prayed, "My Father, if it is possible, may this cup be taken from me. Yet not as I will, but as you will."

Matthew 26:50-54 - Then the men stepped forward, seized Jesus and arrested him. With that, one of Jesus' companions reached for his sword, drew it out and struck the servant of the high priest, cutting off his ear. "Put your sword back in its place," Jesus said to him, "for all who draw the sword will die by the sword. Do you think I cannot call on my Father, and he will at once put at my disposal more than twelve legions of angels? But how then would the Scriptures be fulfilled that say it must happen in this way?"

Matthew 27:1-2 - Early in the morning, all the chief priests and the elders of the people came to the decision to put Jesus to death. They bound him, led him away and handed him over to Pilate, the governor.

John 19:1-3 - Then Pilate took Jesus and had him flogged.

Luke 23:32-34 - Two other men, both criminals, were also led out with him to be executed. When they came to the place called the Skull, there they crucified him, along with the criminals -- one on his right, the other on his left. Jesus said, "Father, forgive them, for they do not know what they are doing."

James 1:12 - Blessed is the man who perseveres under trial, because when he has stood the test, he will receive the crown of life that God has promised to those who love him.

Revelation 2:10 - Be faithful, even to the point of death, and I will give you the crown of life.

Titus 4:6-8 - For I am already being poured out like a drink offering, and the time has come for my departure. I have fought the good fight, I have finished the race, I have kept the faith. Now there is in store for me the crown of righteousness, which the Lord, the righteous Judge, will award to me on that day -- and not only to me, but also to all who have longed for his appearing.

1 Peter 5:4 - And when the Chief Shepherd appears, you will receive the crown of glory that will never fade away.

Revelation 3:11 - I am coming soon. Hold on to what you have, so that no one will take your crown.


---
Click on www.grandpappy.org for Robert's Home Page.

Grandpappy's e-mail address is: RobertWayneAtkins@hotmail.com