---
Sight and Sound
Copyright © March 17, 2009
by Robert Wayne Atkins, P.E.
All Rights Reserved.
---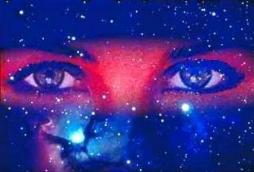 The Holy Bible tells us that we were originally
made in a form similar to our Creator.
Therefore we think of God as a Spirit who sees
and hears as we do only much better.

For example, we know God can see in total darkness
and that He does not need any light to see.
But we also know God can see in light so bright
that it would instantly blind you and me.

And God sees you right now from every corner
of the ceiling and also from the floor.
God always sees you from all these different
directions and from many, many more.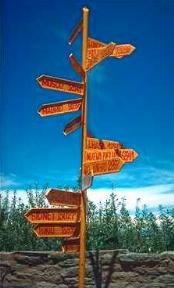 And God can hear things our best machines cannot
detect, such as words that were never ever said.
God can hear anything anywhere, and that includes
the thoughts you think inside your own head.

And God sees and hears everything everywhere
at exactly the same instant in time.
Nothing is hidden from Godís sight or from
His hearing, including this simple rhyme.

And there is nothing that God cannot do if
He chooses to intervene in our lives day by day.
Therefore trust God and acknowledge Him in all
that you do and He will show you the right way.


---
---



Reference Scripture Verses


Genesis 1:26-27 - Then God said, "Let us make man in our image, in our likeness, and let them rule over the fish of the sea and the birds of the air, over the livestock, over all the earth, and over all the creatures that move along the ground." So God created man in his own image, in the image of God he created him; male and female he created them.

Genesis 6:5 - The LORD saw how great man's wickedness on the earth had become, and that every inclination of the thoughts of his heart was only evil all the time.

1 Chronicles 28:9 - the LORD searches every heart and understands every motive behind the thoughts.

Psalm 139:3 - Search me, O God, and know my heart; test me and know my anxious thoughts.

1 Samuel 1:9-13 - Now Eli the priest was sitting on a chair by the doorpost of the LORD's temple. In bitterness of soul Hannah wept much and prayed to the LORD. And she made a vow, saying, "O LORD Almighty, if you will only look upon your servant's misery and remember me, and not forget your servant but give her a son, then I will give him to the LORD for all the days of his life, and no razor will ever be used on his head." As she kept on praying to the LORD, Eli observed her mouth. Hannah was praying in her heart, and her lips were moving but her voice was not heard. ...
1 Samuel 1:19-20 - Elkanah lay with Hannah his wife, and the LORD remembered her. So in the course of time Hannah conceived and gave birth to a son. She named him Samuel, saying, "Because I asked the LORD for him."

Matthew 6:6 - But when you pray, go into your room, close the door and pray to your Father, who is unseen. Then your Father, who sees what is done in secret, will reward you.

Luke 1:37 - For nothing is impossible with God.

Hebrews 4:13 - Nothing in all creation is hidden from God's sight. Everything is uncovered and laid bare before the eyes of him to whom we must give account.

Matthew 12:36-37 - But I tell you that men will have to give account on the day of judgment for every careless word they have spoken. For by your words you will be acquitted, and by your words you will be condemned.

Psalm 3:5-6 - Trust in the LORD with all your heart and lean not on your own understanding; in all your ways acknowledge him, and he will make your paths straight.


---
Click on www.grandpappy.org for Robert's Home Page.

Grandpappy's e-mail address is: RobertWayneAtkins@hotmail.com