---
Say You're Sorry Before It's Too Late
Copyright © March 22, 2011
by Robert Wayne Atkins, P.E.
All Rights Reserved.
---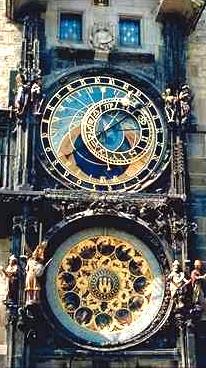 After a person is caught doing something he or she shouldn't have done,
then he or she will usually say, "I'm sorry. I promise I won't do it again."
But it is the fear of punishment that causes these words to be spoken.

When there is a very small chance of being caught and found guilty,
most people will have no reason to apologize and say they are sorry.
Instead they will just wait until they die and appear before the Almighty.

Then they will loudly exclaim, "I'm so sorry. Please have mercy on me."
But then it will be too late and they will be cast into hell for all eternity,
and there they will know they waited too long to ask God for His mercy.

But today, right now, it's not too late if you truly want to be forgiven.
All you have to do is believe in Jesus Christ, God's one and only Son,
and then ask God in Jesus' name to forgive you for all you have done.


---
---



Reference Scripture Verses


The Judgment of God:

Matthew 5:25-26 - "Settle matters quickly with your adversary who is taking you to court. Do it while you are still with him on the way, or he may hand you over to the judge, and the judge may hand you over to the officer, and you may be thrown into prison. I tell you the truth, you will not get out until you have paid the last penny."

Jude 1:14-15 - "See, the Lord is coming with thousands upon thousands of his holy ones to judge everyone, and to convict all the ungodly of all the ungodly acts they have done in the ungodly way, and of all the harsh words ungodly sinners have spoken against him."

Revelation 20:11-15 - Then I saw a great white throne and him who was seated on it. Earth and sky fled from his presence, and there was no place for them. And I saw the dead, great and small, standing before the throne, and books were opened. Another book was opened, which is the book of life. The dead were judged according to what they had done as recorded in the books. The sea gave up the dead that were in it, and death and Hades gave up the dead that were in them, and each person was judged according to what he had done. Then death and Hades were thrown into the lake of fire. The lake of fire is the second death. If anyone's name was not found written in the book of life, he was thrown into the lake of fire.

How to Say You're Sorry:

Luke 2:11-12 - Today in the town of David a Savior has been born to you; he is Christ the Lord. This will be a sign to you: You will find a baby wrapped in cloths and lying in a manger."

John 11:25-26 - Jesus said to her, "I am the resurrection and the life. He who believes in me will live, even though he dies; and whoever lives and believes in me will never die. Do you believe this?"

John 8:24 - if you do not believe that I am the one I claim to be, you will indeed die in your sins."

Ecclesiastes 7:20 - There is not a righteous man on earth who does what is right and never sins.

Romans 3:23 - for all have sinned and fall short of the glory of God,

James 2:10 - For whoever keeps the whole law and yet stumbles at just one point is guilty of breaking all of it.

Matthew 16:26 - What good will it be for a man if he gains the whole world, yet forfeits his soul? Or what can a man give in exchange for his soul?

Romans 6:23 - For the wages of sin is death, but the gift of God is eternal life in Christ Jesus our Lord.

Romans 10:9-10 - That if you confess with your mouth, "Jesus is Lord," and believe in your heart that God raised him from the dead, you will be saved. For it is with your heart that you believe and are justified, and it is with your mouth that you confess and are saved.

Mark 1:15 - "The kingdom of God is near. Repent and believe the good news!"

2 Corinthians 6:2 - I tell you, now is the time of God's favor, now is the day of salvation.


---
Click on www.grandpappy.org for Robert's Home Page.

Grandpappy's e-mail address is: RobertWayneAtkins@hotmail.com