---
So Many Religions
Copyright © March 7, 2005
by Robert Wayne Atkins, P.E.
All Rights Reserved.
---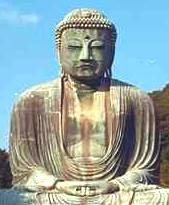 Mormon, Catholic, Adventist, Christian, Islam, and Hindu.
So many faiths and so many religions from which to choose.

Muhammad, Buddha, Confucius, Gandhi, and Jesus, too.
Are they all about the same or is one just right for me and you.

Each religion claims it is the best way to worship God in Heaven above.
Just do things their way and it will result in blessings and love.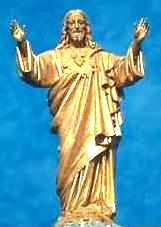 Since these claims contradict each other, they cannot all be true.
Therefore we should carefully select the right religion to pursue.

This subject can be debated until you are blue in the face.
But the final answer must ultimately lead to the Throne of Grace.

The path to that Throne is Jesus Christ, God's only begotten Son.
The Christian faith offers God's gift of forgiveness to everyone.



---
---



Reference Scripture Verses


Hebrews 4:16 - "Let us then approach the throne of grace with confidence, so that we may receive mercy and find grace to help us in our time of need."



- - - - - - - Is Jesus Christ the Path to the Throne of Grace? - - - - - - -


Mark 4:11 - "To you it has been given to know the mystery of the kingdom of God;"

1 Corinthians 2:13-14 - "These things we also speak, not in words which man's wisdom teaches but which the Holy Spirit teaches, comparing spiritual things with spiritual. But the natural man does not receive the things of the Spirit of God, for they are foolishness to him; nor can he know them, because they are spiritually discerned."

John 1:1 - "In the beginning was the Word, and the Word was with God, and the Word was God."

John 1:14 - "And the Word became flesh, and dwelt among us,"

Luke 2:11 - "For there is born to you this day in the city of David a Savior, who is Christ the Lord."

John 14:1 - "Let not your heart be troubled; you believe in God, believe also in me."

John 10:30 - "I and My Father are one."

John 11:25-26 - "I am the resurrection and the life. He who believes in Me, though he may die, he shall live. And whoever lives and believes in Me shall never die. Do you believe this?"

John 8:24 - "if you do not believe that I am He, you shall die in your sins."

Ecclesiastes 7:20 - "For there is not a just man on earth who does good and does not sin."

Romans 3:23 - "for all have sinned and fall short of the glory of God,"

James 2:10 - "For whoever shall keep the whole law, and yet stumble in one point, he is guilty of all."

Matthew 16:26 - "For what profit is it to a man if he gains the whole world, and loses his own soul? Or what will a man give in exchange for his soul?"

Romans 6:23 - "For the wages of sin is death, but the gift of God is eternal life in Christ Jesus our Lord."

Romans 5:8-9 - "But God demonstrates His own love toward us, in that while we were still sinners, Christ died for us. Much more then, having now been justified by His blood, we shall be saved from wrath through Him."

Leviticus 17:11 - "for it is the blood that makes atonement for the soul."

John 3:16 - "For God so loved the world that He gave His only begotten Son, that whoever believes in Him should not perish but have everlasting life."

Romans 10:9-10 - "if you confess with your mouth the Lord Jesus and believe in your heart that God has raised Him from the dead, you will be saved. For with the heart one believes unto righteousness, and with the mouth confession is made unto salvation."

Acts 16:31 - "Believe on the Lord Jesus Christ, and you will be saved, you and your household."

Joel 2:32 - "And everyone who calls on the name of the LORD will be saved;"

Mark 1:15 - "The time is fulfilled, and the kingdom of God is at hand. Repent, and believe in the gospel."

2 Corinthians 6:2 - "Behold, now is the accepted time; behold, now is the day of salvation."


---
Click on www.grandpappy.org for Robert's Home Page.

Grandpappy's e-mail address is: RobertWayneAtkins@hotmail.com