---
One Wish and Not Three
Copyright © September 29, 2004
by Robert Wayne Atkins, P.E.
All Rights Reserved.

Published in "Expressions" by the American Poets Society in 2005
ISBN 0-9743429-6-3

---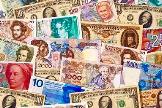 If you had a magic lamp and you were granted one wish and not three,
What would you wish for, if you knew it would be granted for free?
Would you wish for money, or precious jewels, or silver, or gold?
Would you wish for a huge mansion that is beautiful to behold?
Would you wish for perfect health so that life you could enjoy?

Would you wish for true love with a pretty girl or handsome boy?
Or would you wish for something else that is dear to your heart?
Something very special from which you would never ever part?
What would be the one best wish considering every possibility?
The answer is simple - a carefree life to enjoy for all eternity.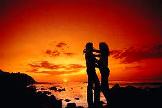 But wait! There's good news. This wish can actually come true -
Because God's Son shed His Blood on Calvary to save me and you.
Have faith in Jesus Christ and all of these wishes you will receive -
A crown, a heavenly mansion, and a new body to enjoy for eternity.
---
---



Reference Scripture Verses


1 Corinthians 15:3-7 - Christ died for our sins according to the Scriptures, that he was buried, that he was raised on the third day according to the Scriptures, and that he appeared to Peter, and then to the Twelve. After that, he appeared to more than five hundred of the brothers at the same time, most of whom are still living, though some have fallen asleep. Then he appeared to James, then to all the apostles,

Romans 3:22-28 - This righteousness from God comes through faith in Jesus Christ to all who believe. There is no difference, for all have sinned and fall short of the glory of God, and are justified freely by his grace through the redemption that came by Christ Jesus. God presented him as a sacrifice of atonement, through faith in his blood. He did this to demonstrate his justice, because in his forbearance he had left the sins committed beforehand unpunished -- he did it to demonstrate his justice at the present time, so as to be just and the one who justifies those who have faith in Jesus. Where, then, is boasting? It is excluded. On what principle? On that of observing the law? No, but on that of faith. For we maintain that a man is justified by faith apart from observing the law.

Romans 10:9-10 - if you confess with your mouth, "Jesus is Lord," and believe in your heart that God raised him from the dead, you will be saved. For it is with your heart that you believe and are justified, and it is with your mouth that you confess and are saved.

1 Peter 5:4 - And when the Chief Shepherd appears, you will receive the crown of glory that will never fade away.

John 14:2-4 - "In My Father's house are many mansions; if it were not so, I would have told you. I am going there to prepare a place for you. And if I go and prepare a place for you, I will come again and receive you to Myself, that where I am, there you may be also."

John 3:16 - "For God so loved the world that he gave his one and only Son, that whoever believes in him shall not perish but have eternal life."

Philippians 3:20-21 - But our citizenship is in heaven. And we eagerly await a Savior from there, the Lord Jesus Christ, who, by the power that enables him to bring everything under his control, will transform our lowly bodies so that they will be like his glorious body.

1 Corinthians 2:9 - "No eye has seen, no ear has heard, no mind has conceived what God has prepared for those who love him."


---
Click on www.grandpappy.org for Robert's Home Page.

Grandpappy's e-mail address is: RobertWayneAtkins@hotmail.com