---
Negotiations
Copyright © July 11, 2005
by Robert Wayne Atkins, P.E.
All Rights Reserved.
---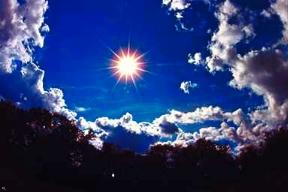 What can you offer God in exchange for His favor?
How about your money, your service, or a promise to change your behavior?

None of these will do because you can't bribe the Lord God Almighty.
However, there are a few things that God does desire if you offer them freely.

God desires your trust and faith in His divine plan for your eternal happiness.
He desires your acceptance of your circumstances without remorse or bitterness.

When you stop trying to bargain with God and yield to His Will, perfect and pure,
Your trust in God will increase and all your problems will be easier to endure.

You start by believing that God loves you and He has a reason for everything,
And then your faith will increase and the things you pray for will begin to change.

When you can sincerely pray for God's Will to be done, whatever that might be,
Then you will also pray for the patience and strength to accept your future destiny.


---
---



Reference Scripture Verses


Jeremiah 29:11-13 - "For I know the plans I have for you," declares the LORD, "plans to prosper you and not to harm you, plans to give you hope and a future. Then you will call upon me and come and pray to me, and I will listen to you. You will seek me and find me when you seek me with all your heart."

Romans 8:28 - And we know that in all things God works for the good of those who love him, who have been called according to his purpose.

Romans 12:2 - Do not conform any longer to the pattern of this world, but be transformed by the renewing of your mind. Then you will be able to test and approve what God's will is -- his good, pleasing and perfect will.

1 Thessalonians 5:16-18 - Be joyful always; pray continually; give thanks in all circumstances, for this is God's will for you in Christ Jesus.


---
Click on www.grandpappy.org for Robert's Home Page.

Grandpappy's e-mail address is: RobertWayneAtkins@hotmail.com