---
I Need a Hug
Copyright © November 2, 2004
by Robert Wayne Atkins, P.E.
All Rights Reserved.
---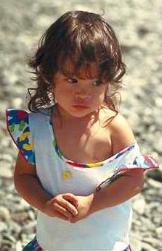 With tears in her eyes, the little girl lifts up her arms towards her Daddy,
And her Daddy picks her up and he speaks softly to her as she cries,
"It's okay. Everything will be all right. The pain will go away real soon."
And the little girl listens but she continues with her sniffles and sighs.
But gradually the sobs of the little girl become fewer and softer,
Until finally she stops crying and looks at Daddy with love in her eyes.
- - - - - - - - - - - -
Do you feel sad? Are you in pain? Are your cheeks stained with tears?
Then lift up your hands and say, "Father, I need a hug from above."
And your God with the everlasting arms Who always watches over you,
will comfort you and strengthen you with His never ending Love.
---
---



Reference Scripture Verses


Deuteronomy 33:27 - The eternal God is your refuge, and underneath are the everlasting arms.

Isaiah 66:13 - As a mother comforts her child, so will I comfort you;

Isaiah 51:12 - "I, even I, am He who comforts you."

1 Timothy 2:8 - I want men everywhere to lift up holy hands in prayer,

Psalm 28:2 - Hear my cry for mercy as I call to you for help, as I lift up my hands toward your Most Holy Place.

Psalm 134:2 - Lift up your hands in the sanctuary and praise the LORD.

Psalm 23:4 - I will fear no evil, for you are with me; your rod and your staff, they comfort me.

Jeremiah 31:13 - I will turn their mourning into gladness; I will give them comfort and joy instead of sorrow.

2 Corinthians 1:3-7 - Praise be to the God and Father of our Lord Jesus Christ, the Father of compassion and the God of all comfort, who comforts us in all our troubles, so that we can comfort those in any trouble with the comfort we ourselves have received from God. For just as the sufferings of Christ flow over into our lives, so also through Christ our comfort overflows.

Isaiah 41:10 - So do not fear, for I am with you; do not be dismayed, for I am your God. I will strengthen you and help you; I will uphold you with my righteous right hand.

Isaiah 25:8 - The Sovereign LORD will wipe away the tears from all faces; he will remove the disgrace of his people from all the earth. The LORD has spoken.

Jeremiah 31:3 - I have loved you with an everlasting love; I have drawn you with loving-kindness.

Hebrews 13:5 - because God has said, "Never will I leave you; never will I forsake you."

Isaiah 26:3 - You will keep him in perfect peace, Whose mind is stayed on You, Because he trusts in You.


---
Click on www.grandpappy.org for Robert's Home Page.

Grandpappy's e-mail address is: RobertWayneAtkins@hotmail.com