---
Humility
Copyright © February 19, 2008
by Robert Wayne Atkins, P.E.
All Rights Reserved.
---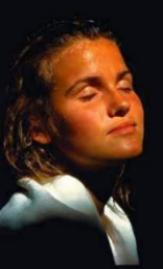 When each one of us first accepts Jesus Christ as our personal Savior,
the Holy Spirit enters our hearts and we begin to change our behavior.

We try to avoid doing anything that is bad and we attempt to do good,
and we are pleased with ourselves as we begin acting like we should.

But as the years pass we become aware of faults we did not at first see,
and daily we pray for forgiveness and for more of God's mercy.

Humility is not achieved by working towards it as one of our goals.
It arrives when we clearly see the darkness still within our own souls.

When others applaud us for our acts of compassion and generosity,
we secretly admonish ourselves because our own hearts we now see.


---
---



Reference Scripture Verses


Proverbs 11:2 - When pride comes, then comes disgrace, but with humility comes wisdom.

Philippians 2:3-4 - Do nothing out of selfish ambition or vain conceit, but in humility consider others better than yourselves. Each of you should look not only to your own interests, but also to the interests of others.

James 3:13-17 - Who is wise and understanding among you? Let him show it by his good life, by deeds done in the humility that comes from wisdom. But if you harbor bitter envy and selfish ambition in your hearts, do not boast about it or deny the truth. Such "wisdom" does not come down from heaven but is earthly, unspiritual, of the devil. For where you have envy and selfish ambition, there you find disorder and every evil practice. But the wisdom that comes from heaven is first of all pure; then peace-loving, considerate, submissive, full of mercy and good fruit, impartial and sincere.

Colossians 3:12 - Therefore, as God's chosen people, holy and dearly loved, clothe yourselves with compassion, kindness, humility, gentleness and patience.

Titus 3:1-2 - Remind the people to be subject to rulers and authorities, to be obedient, to be ready to do whatever is good, to slander no one, to be peaceable and considerate, and to show true humility toward all men.

James 4:10 - Humble yourselves before the Lord, and he will lift you up.

Jeremiah 17:9 - The heart is deceitful above all things, and desperately wicked: Who can know it?

1 Chronicles 28:9 - the LORD searches every heart and understands every motive behind the thoughts. If you seek him, he will be found by you; but if you forsake him, he will reject you forever.

1 Samuel 16:7 - "Do not consider his appearance or his height, for I have rejected him. The LORD does not look at the things man looks at. Man looks at the outward appearance, but the LORD looks at the heart."

2 Chronicles 7:14 - if my people, who are called by my name, will humble themselves and pray and seek my face and turn from their wicked ways, then will I hear from heaven and will forgive their sin and will heal their land.


---
Click on www.grandpappy.org for Robert's Home Page.

Grandpappy's e-mail address is: RobertWayneAtkins@hotmail.com