---
How to Pray
Copyright © April 26, 2004
by Robert Wayne Atkins, P.E.
All Rights Reserved.
---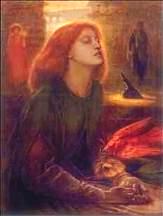 When His disciples asked Him how to pray,
Jesus taught them this Holy Prayer to say:
"Our Father in heaven, hallowed be Your Name."
First, Pray only to God and to no one other.
Do not pray to angels, dead saints, or Jesus' mother.
"Give us today our daily bread."
Petition your Father for enough to last for one day.
Asking for more is not trusting the One we should obey.
"Forgive us as we forgive others."
Pardon is requested for all the mistakes we have made,
As we forgive those by whom we have been betrayed.
"Lead us not into temptation, but deliver us from evil."
Protection from circumstances that could lead us to sin,
and deliverance from the situations we find ourselves in.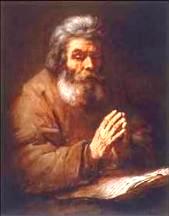 "For Yours is the kingdom and power and glory forever."
Praise of the Father is the proper way to close a prayer,
Remembering heaven and that one day we will be there.
If we follow Jesus' example we should pause to pray,
Anytime, anywhere, and frequently throughout the day.
We can say grace in public and pray silently on our own.
We should not seek the approval of man, but of God alone.
We should not repeat the same words over and over again.
We should talk to God as if He were our best friend.
An effective, heart-felt prayer contains many petitions.
It is our opportunity to speak while our Father listens.
---
---



Reference Scripture Verses


Luke 11:1 - one of his disciples said to him, "Lord, teach us to pray,"

Matthew 6:9-13 - In this manner, therefore, pray:
'Our Father in heaven, Hallowed be Your name.
Your kingdom come, Your will be done on earth as it is in heaven.
Give us this day our daily bread.
And forgive us our debts, as we forgive our debtors.
And do not lead us into temptation, but deliver us from the evil one.
For Yours is the kingdom and the power and the glory forever. Amen.'

Luke 6:12 - One of those days Jesus went out to a mountainside to pray, and spent the night praying to God.

Luke 9:28 - About eight days after Jesus said this, he took Peter, John and James with him and went up onto a mountain to pray.

Luke 18:1 - Then Jesus told his disciples a parable to show them that they should always pray and not give up.

Luke 22:39-41 - Jesus went out as usual to the Mount of Olives, and his disciples followed him. On reaching the place, he said to them, "Pray that you will not fall into temptation." He withdrew about a stone's throw beyond them, knelt down and prayed,

Matthew 6:5-8 - "And when you pray, do not be like the hypocrites, for they love to pray standing in the synagogues and on the street corners to be seen by men. I tell you the truth, they have received their reward in full. But when you pray, go into your room, close the door and pray to your Father, who is unseen. Then your Father, who sees what is done in secret, will reward you. And when you pray, do not keep on babbling like pagans, for they think they will be heard because of their many words. Do not be like them, for your Father knows what you need before you ask him."

Ephesians 6:18 - pray in the Spirit on all occasions with all kinds of prayers and requests.

2 Chronicles 6:13 - He stood on the platform and then knelt down before the whole assembly of Israel and spread out his hands toward heaven.

1 Kings 8:54 - And so it was, when Solomon had finished praying all this prayer and supplication to the LORD, that he arose from before the altar of the LORD, from kneeling on his knees with his hands speard up to heaven.

1 Thessalonians 5:16-18 - Be joyful always; pray continually; give thanks in all circumstances, for this is God's will for you in Christ Jesus.

Mark 11:24-26 - Therefore I tell you, whatever you ask for in prayer, believe that you have received it, and it will be yours. And when you stand praying, if you hold anything against anyone, forgive him, so that your Father in heaven may forgive you your sins.

James 5:13-16 - Is any one of you in trouble? He should pray. Is anyone happy? Let him sing songs of praise. Is any one of you sick? He should call the elders of the church to pray over him and anoint him with oil in the name of the Lord. And the prayer offered in faith will make the sick person well; the Lord will raise him up. If he has sinned, he will be forgiven. Therefore confess your sins to each other and pray for each other so that you may be healed. The prayer of a righteous man is powerful and effective.

Jude 1:20 - build yourselves up in your most holy faith and pray in the Holy Spirit.

Romans 8:26-27 - We do not know what we ought to pray for, but the Spirit himself intercedes for us with groans that words cannot express. And he who searches our hearts knows the mind of the Spirit, because the Spirit intercedes for the saints in accordance with God's will.

James 4:2-3 - You do not have, because you do not ask God. When you ask, you do not receive, because you ask with wrong motives, that you may spend what you get on your pleasures.

2 Chronicles 15:2 - The LORD is with you when you are with him. If you seek him, he will be found by you, but if you forsake him, he will forsake you.

2 Chronicles 7:14 - if my people, who are called by my name, will humble themselves and pray and seek my face and turn from their wicked ways, then will I hear from heaven and will forgive their sin and will heal their land.


---
Click on www.grandpappy.org for Robert's Home Page.

Grandpappy's e-mail address is: RobertWayneAtkins@hotmail.com