---
Good News
Copyright © March 4, 2013
by Robert Wayne Atkins, P.E.
All Rights Reserved.
---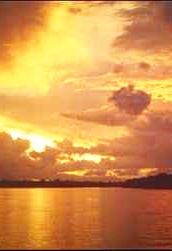 The good news is that Jesus Christ has paid the price for our redemption.
Everyone can avoid the fires of hell and spend eternity with Jesus in heaven.
All you have to do is have faith in Jesus Christ for your eternal salvation.

But some people refuse to believe in God's one and only begotten Son.
Instead they chose to follow other paths that lead to eternal damnation.
Maybe they believe they can work or negotiate their way into heaven.

In heaven there will be no lying, or stealing, or hurting another person.
Instead everyone will willingly obey God's rules for social cooperation.
In heaven there will be peace and joy without any fear of exploitation.

The only path to heaven is faith in Jesus Christ, the lamb of our salvation.
Hell will contain everyone who does not believe in Jesus' resurrection.
Hell is the punishment for rejecting Jesus' free gift of spiritual regeneration.


---
---



Reference Scripture Verses


Salvation:

John 3:16-18 - "For God so loved the world that he gave his one and only Son, that whoever believes in him shall not perish but have eternal life. For God did not send his Son into the world to condemn the world, but to save the world through him. Whoever believes in him is not condemned, but whoever does not believe stands condemned already because he has not believed in the name of God's one and only Son."

John 11:25 - Jesus said to her, "I am the resurrection and the life. He who believes in me will live, even though he dies; and whoever lives and believes in me will never die. Do you believe this?"

Job 19:25-27 - I know that my Redeemer lives, and that in the end he will stand upon the earth. And after my skin has been destroyed, yet in my flesh I will see God; I myself will see him with my own eyes -- I, and not another.

Romans 10:9-10 - if you confess with your mouth, "Jesus is Lord," and believe in your heart that God raised him from the dead, you will be saved. For it is with your heart that you believe and are justified, and it is with your mouth that you confess and are saved.

John 5:24-29 - "I tell you the truth, whoever hears my word and believes him who sent me has eternal life and will not be condemned; he has crossed over from death to life."

John 10:27-30 - "My sheep listen to my voice; I know them, and they follow me. I give them eternal life, and they shall never perish; no one can snatch them out of my hand. My Father, who has given them to me, is greater than all; no one can snatch them out of my Father's hand. I and the Father are one."

Romans 8:38-39 - For I am convinced that neither death nor life, neither angels nor demons, neither the present nor the future, nor any powers, neither height nor depth, nor anything else in all creation, will be able to separate us from the love of God that is in Christ Jesus our Lord.

Hebrews 9:27-28 - Just as man is destined to die once, and after that to face judgment, so Christ was sacrificed once to take away the sins of many people; and he will appear a second time, not to bear sin, but to bring salvation to those who are waiting for him.

John 3:36 - Whoever believes in the Son has eternal life, but whoever rejects the Son will not see life, for God's wrath remains on him.

Heaven:

Ephesians 2:4-10 - But because of his great love for us, God, who is rich in mercy, made us alive with Christ even when we were dead in transgressions -- it is by grace you have been saved. And God raised us up with Christ and seated us with him in the heavenly realms in Christ Jesus, in order that in the coming ages he might show the incomparable riches of his grace, expressed in his kindness to us in Christ Jesus. For it is by grace you have been saved, through faith -- and this not from yourselves, it is the gift of God -- not by works, so that no one can boast. For we are God's workmanship, created in Christ Jesus to do good works, which God prepared in advance for us to do.

Luke 16:19-26 - There was a rich man who was dressed in purple and fine linen and lived in luxury every day. At his gate was laid a beggar named Lazarus, covered with sores and longing to eat what fell from the rich man's table. Even the dogs came and licked his sores. The time came when the beggar died and the angels carried him to Abraham's side. The rich man also died and was buried. In hell, where he was in torment, he looked up and saw Abraham far away, with Lazarus by his side. So he called to him, 'Father Abraham, have pity on me and send Lazarus to dip the tip of his finger in water and cool my tongue, because I am in agony in this fire.' But Abraham replied, 'Son, remember that in your lifetime you received your good things, while Lazarus received bad things, but now he is comforted here and you are in agony. And besides all this, between us and you a great chasm has been fixed, so that those who want to go from here to you cannot, nor can anyone cross over from there to us.'

Luke 23:39-43 - One of the criminals who hung there hurled insults at him: "Aren't you the Christ? Save yourself and us!" But the other criminal rebuked him. "Don't you fear God," he said, "since you are under the same sentence? We are punished justly, for we are getting what our deeds deserve. But this man has done nothing wrong." Then he said, "Jesus, remember me when you come into your kingdom." Jesus answered him, "I tell you the truth, today you will be with me in paradise."

1 Thessalonians 5:9-10 - For God did not appoint us to suffer wrath but to receive salvation through our Lord Jesus Christ. He died for us so that, whether we are awake or asleep, we may live together with him.

1 Corinthians 15:42-57 - So will it be with the resurrection of the dead. The body that is sown is perishable, it is raised imperishable; it is sown in dishonor, it is raised in glory; it is sown in weakness, it is raised in power; it is sown a natural body, it is raised a spiritual body. If there is a natural body, there is also a spiritual body. So it is written: "The first man Adam became a living being" ; the last Adam, a life-giving spirit. The spiritual did not come first, but the natural, and after that the spiritual. The first man was of the dust of the earth, the second man from heaven. As was the earthly man, so are those who are of the earth; and as is the man from heaven, so also are those who are of heaven. And just as we have borne the likeness of the earthly man, so shall we bear the likeness of the man from heaven. I declare to you, brothers, that flesh and blood cannot inherit the kingdom of God, nor does the perishable inherit the imperishable. Listen, I tell you a mystery: We will not all sleep, but we will all be changed -- in a flash, in the twinkling of an eye, at the last trumpet. For the trumpet will sound, the dead will be raised imperishable, and we will be changed. For the perishable must clothe itself with the imperishable, and the mortal with immortality. When the perishable has been clothed with the imperishable, and the mortal with immortality, then the saying that is written will come true: "Death has been swallowed up in victory." "Where, O death, is your victory? Where, O death, is your sting?" The sting of death is sin, and the power of sin is the law. But thanks be to God! He gives us the victory through our Lord Jesus Christ.

John 16:22 - "I will see you again and you will rejoice, and no one will take away your joy."

Revelation 7:17 - For the Lamb at the center of the throne will be their shepherd; he will lead them to springs of living water. And God will wipe away every tear from their eyes.

Hell:

Matthew 10:28 - Do not be afraid of those who kill the body but cannot kill the soul. Rather, be afraid of the One who can destroy both soul and body in hell.

Revelation 20:14-15 - The lake of fire is the second death. If anyone's name was not found written in the book of life, he was thrown into the lake of fire.

Matthew 13:41-42 - The Son of Man will send out his angels, and they will weed out of his kingdom everything that causes sin and all who do evil. They will throw them into the fiery furnace, where there will be weeping and gnashing of teeth.

2 Thessalonians 1:7-10 - This will happen when the Lord Jesus is revealed from heaven in blazing fire with his powerful angels. He will punish those who do not know God and do not obey the gospel of our Lord Jesus. They will be punished with everlasting destruction and shut out from the presence of the Lord and from the majesty of his power on the day he comes to be glorified in his holy people and to be marveled at among all those who have believed. This includes you, because you believed our testimony to you.

2 Peter 2:4-10 - For if God did not spare angels when they sinned, but sent them to hell, putting them into gloomy dungeons to be held for judgment; if he did not spare the ancient world when he brought the flood on its ungodly people, but protected Noah, a preacher of righteousness, and seven others; if he condemned the cities of Sodom and Gomorrah by burning them to ashes, and made them an example of what is going to happen to the ungodly; and if he rescued Lot, a righteous man, who was distressed by the filthy lives of lawless men (for that righteous man, living among them day after day, was tormented in his righteous soul by the lawless deeds he saw and heard) -- if this is so, then the Lord knows how to rescue godly men from trials and to hold the unrighteous for the day of judgment, while continuing their punishment. This is especially true of those who follow the corrupt desire of the sinful nature and despise authority.

1 Corinthians 6:9-10 - Do you not know that the wicked will not inherit the kingdom of God? Do not be deceived: Neither the sexually immoral nor idolaters nor adulterers nor male prostitutes nor homosexual offenders nor thieves nor the greedy nor drunkards nor slanderers nor swindlers will inherit the kingdom of God.

Matthew 25:41 - Depart from me, you who are cursed, into the eternal fire prepared for the devil and his angels.

1 Chronicles 28:9 - the LORD searches every heart and understands every motive behind the thoughts. If you seek him, he will be found by you; but if you forsake him, he will reject you forever.


---
Click on www.grandpappy.org for Robert's Home Page.

Grandpappy's e-mail address is: RobertWayneAtkins@hotmail.com