---
Forgiveness
Copyright © December 27, 2003
by Robert Wayne Atkins, P.E.
All Rights Reserved.
---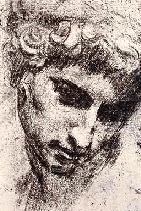 When His disciples asked Him how to pray,
Jesus taught them this Holy Prayer to say:
Father, "forgive us our sins, as we forgive
those who have sinned against us" in any way.
Jesus warned us several times in scripture
that if we forgive not then neither will He.
What a terrible burden it would be to carry
someone else's sin in our heart for all eternity.
The right of Divine Forgiveness God has reserved
for another time and another place.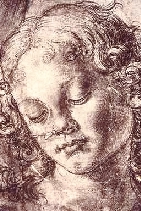 But the thankless chore of forgiving one another,
that burden God has delegated to the human race.
That heavy burden can be made lighter
if we will remember that when we forgive,
We are imitating God and the behavior
of His Son who died so that we might live.
Forgiveness begins silently inside each one of us,
but within our own heart it cannot stay hidden.
It must become outwardly visible in the way
we treat the person that we have forgiven.
---
---



Reference Scripture Verses


Luke 11:4 - Forgive us our sins, for we also forgive everyone who sins against us.

John 20:21-23 - Again Jesus said, "Peace be with you! As the Father has sent me, I am sending you." And with that he breathed on them and said, "Receive the Holy Spirit. If you forgive anyone his sins, they are forgiven; if you do not forgive them, they are not forgiven."

Matthew 6:14-15 - For if you forgive men when they sin against you, your heavenly Father will also forgive you. But if you do not forgive men their sins, your Father will not forgive your sins.

Mark 11:25 - "And when you stand praying, if you hold anything against anyone, forgive him, so that your Father in heaven may forgive you your sins."

Luke 6:37 - "Do not judge, and you will not be judged. Do not condemn, and you will not be condemned. Forgive, and you will be forgiven."

Luke 23:33-34 - When they came to the place called the Skull, there they crucified him, along with the criminals -- one on his right, the other on his left. Jesus said, "Father, forgive them, for they do not know what they are doing."

Colossians 3:13 - Bear with each other and forgive whatever grievances you may have against one another. Forgive as the Lord forgave you.

Matthew 5:23-24 - "Therefore, if you are offering your gift at the altar and there remember that your brother has something against you, leave your gift there in front of the altar. First go and be reconciled to your brother; then come and offer your gift."


---
Click on www.grandpappy.org for Robert's Home Page.

Grandpappy's e-mail address is: RobertWayneAtkins@hotmail.com