---
Fear
Copyright © February 23, 2004
by Robert Wayne Atkins, P.E.
All Rights Reserved.
---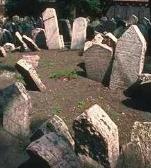 What are you afraid of? Do you fear death, injury,
disease, punishment, pain, or just being poor?
Perhaps you are afraid of someone who has
threatened you, or perhaps a prison cell?
You do not need to fear mortal man who can
only kill your body and then can do no more.
Instead you should fear God who can kill your body
and then cast your eternal soul into hell.
If you fear God then you're on the path to true wisdom,
and God will soon wipe away all of your tears.
For God has promised, "Fear not, for I am with you.
I will strengthen you and I will help you."
If you accept God's Son as your personal Savior,

then Jesus will help you conquer your fears.
Jesus said nothing can separate you from His love,
and nothing can hide you from His view.
Jesus said not one hair on your head will perish and
He has a mansion for you in His City of Gold.
If you study God's Word you will discover that
John 4:18 says, "Perfect love drives out fear."
Trust in God's perfect love and in His Holy Word,
and in His Son as the One the prophets foretold.
And your fears will gradually be driven from your heart
when more of God's Word you are eager to hear.
---
---



Reference Scripture Verses


Luke 12:4-7 - "I tell you, my friends, do not be afraid of those who kill the body and after that can do no more. But I will show you whom you should fear: Fear him who, after the killing of the body, has power to throw you into hell. Yes, I tell you, fear him. Are not five sparrows sold for two pennies? Yet not one of them is forgotten by God. Indeed, the very hairs of your head are all numbered. Don't be afraid; you are worth more than many sparrows."

Deuteronomy 10:12-13 - And now, O Israel, what does the LORD your God ask of you but to fear the LORD your God, to walk in all his ways, to love him, to serve the LORD your God with all your heart and with all your soul, and to observe the LORD's commands and decrees that I am giving you today for your own good?

Proverbs 15:33 - The fear of the LORD teaches a man wisdom, and humility comes before honor.

Proverbs 9:10 - The fear of the LORD is the beginning of wisdom, and knowledge of the Holy One is understanding.

Job 28:28 - And he said to man, 'The fear of the Lord -- that is wisdom, and to shun evil is understanding.' "

Isaiah 41:10 - So do not fear, for I am with you; do not be dismayed, for I am your God. I will strengthen you and help you; I will uphold you with my righteous right hand.

Isaiah 41:13 - For I am the LORD, your God, who takes hold of your right hand and says to you, Do not fear; I will help you.

Isaiah 43:1-3 - "Fear not, for I have redeemed you; I have summoned you by name; you are mine. When you pass through the waters, I will be with you; and when you pass through the rivers, they will not sweep over you. When you walk through the fire, you will not be burned; the flames will not set you ablaze. For I am the LORD, your God, the Holy One of Israel, your Savior;"

John 4:18 - There is no fear in love. But perfect love drives out fear, because fear has to do with punishment. The one who fears is not made perfect in love.

Isaiah 33:6 - He will be the sure foundation for your times, a rich store of salvation and wisdom and knowledge; the fear of the LORD is the key to this treasure.

Mark 12:29-30 - "The most important one," answered Jesus, "is this: 'Hear, O Israel, the Lord our God, the Lord is one. Love the Lord your God with all your heart and with all your soul and with all your mind and with all your strength.' "

Romans 8:38-39 - For I am convinced that neither death nor life, neither angels nor demons, neither the present nor the future, nor any powers, neither height nor depth, nor anything else in all creation, will be able to separate us from the love of God that is in Christ Jesus our Lord.

John 10:27-30 - "My sheep listen to my voice; I know them, and they follow me. I give them eternal life, and they shall never perish; no one can snatch them out of my hand. My Father, who has given them to me, is greater than all; no one can snatch them out of my Father's hand. I and the Father are one."

Luke 21:12-19 - "But before all this, they will lay hands on you and persecute you. They will deliver you to synagogues and prisons, and you will be brought before kings and governors, and all on account of my name. This will result in your being witnesses to them. But make up your mind not to worry beforehand how you will defend yourselves. For I will give you words and wisdom that none of your adversaries will be able to resist or contradict. You will be betrayed even by parents, brothers, relatives and friends, and they will put some of you to death. All men will hate you because of me. But not a hair of your head will perish. By standing firm you will gain life."

Isaiah 26:3 - You will keep him in perfect peace, Whose mind is stayed on You, Because he trusts in You.


---
Click on www.grandpappy.org for Robert's Home Page.

Grandpappy's e-mail address is: RobertWayneAtkins@hotmail.com