---
Faithful Attendance
Copyright © January 20, 2004
by Robert Wayne Atkins, P.E.
All Rights Reserved.
---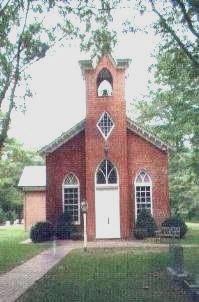 The seventh day God ordained as a day of rest.
It is not a day for work but a day to worship and pray.
For thousands of years people walked for miles
in any weather to hear what God's priests had to say.
Now we have heated and air-conditioned cars and
temperature controlled churches just minutes away.
And many churches have services in the early morn,
and just before lunch, and again later in the day.
But some among us for one reason or another
don't attend church at all on the Sabbath to pray.
When a person doesn't want to do something
it is easy to find reasons to postpone and delay.
But if a person really wants to do something
then obstacles and excuses are swept quickly away.
What is your primary goal on the Lord's Day?
Is it to obey God or to do things your way?
---
---



Reference Scripture Verses


Exodus 20:8-11 - "Remember the Sabbath day by keeping it holy. Six days you shall labor and do all your work, but the seventh day is a Sabbath to the LORD your God. On it you shall not do any work, neither you, nor your son or daughter, nor your manservant or maidservant, nor your animals, nor the alien within your gates. For in six days the LORD made the heavens and the earth, the sea, and all that is in them, but he rested on the seventh day. Therefore the LORD blessed the Sabbath day and made it holy.

Exodus 31:14-17 - " 'Observe the Sabbath, because it is holy to you. Anyone who desecrates it must be put to death; whoever does any work on that day must be cut off from his people. For six days, work is to be done, but the seventh day is a Sabbath of rest, holy to the LORD. Whoever does any work on the Sabbath day must be put to death. The Israelites are to observe the Sabbath, celebrating it for the generations to come as a lasting covenant. It will be a sign between me and the Israelites forever, for in six days the LORD made the heavens and the earth, and on the seventh day he abstained from work and rested.' "

Isaiah 58:13-14 - "If you keep your feet from breaking the Sabbath and from doing as you please on my holy day, if you call the Sabbath a delight and the LORD's holy day honorable, and if you honor it by not going your own way and not doing as you please or speaking idle words, then you will find your joy in the LORD, and I will cause you to ride on the heights of the land and to feast on the inheritance of your father Jacob." The mouth of the LORD has spoken.

John 7:21-24 - Jesus said to them, "I did one miracle, and you are all astonished. Yet, because Moses gave you circumcision (though actually it did not come from Moses, but from the patriarchs), you circumcise a child on the Sabbath. Now if a child can be circumcised on the Sabbath so that the law of Moses may not be broken, why are you angry with me for healing the whole man on the Sabbath? Stop judging by mere appearances, and make a right judgment."

Luke 6:1-11 - One Sabbath Jesus was going through the grainfields, and his disciples began to pick some heads of grain, rub them in their hands and eat the kernels. Some of the Pharisees asked, "Why are you doing what is unlawful on the Sabbath?" Jesus answered them, "Have you never read what David did when he and his companions were hungry? He entered the house of God, and taking the consecrated bread, he ate what is lawful only for priests to eat. And he also gave some to his companions." Then Jesus said to them, "The Son of Man is Lord of the Sabbath." On another Sabbath he went into the synagogue and was teaching, and a man was there whose right hand was shriveled. The Pharisees and the teachers of the law were looking for a reason to accuse Jesus, so they watched him closely to see if he would heal on the Sabbath. But Jesus knew what they were thinking and said to the man with the shriveled hand, "Get up and stand in front of everyone." So he got up and stood there. Then Jesus said to them, "I ask you, which is lawful on the Sabbath: to do good or to do evil, to save life or to destroy it?" He looked around at them all, and then said to the man, "Stretch out your hand." He did so, and his hand was completely restored. But they were furious and began to discuss with one another what they might do to Jesus.

Mark 2:27-28 - Then he said to them, "The Sabbath was made for man, not man for the Sabbath. So the Son of Man is Lord even of the Sabbath."


---
Click on www.grandpappy.org for Robert's Home Page.

Grandpappy's e-mail address is: RobertWayneAtkins@hotmail.com