---
Big Numbers
Copyright © November 18, 2003
by Robert Wayne Atkins, P.E.
All Rights Reserved.
---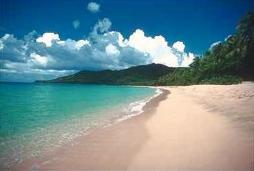 How high can you count?
How fast can you do it?
Can you count the drops of rain
that fall to the ground during a storm?
Can you count the molecules of air
that fill the skies above the seas?
Can you count the grains of sand
that cover the beaches of the Earth?
God knows every grain of sand by name and
where it resides at any moment in time.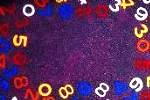 He remembers where it was in ages past and
He know where it will be in the distant future.
How high can you count?
God smiles at the trivial numbers
used by man and his super computers.
---
---



Reference Scripture Verses


Psalm 147:4 - He determines the number of the stars and calls them each by name.

Isaiah 40:26 - Lift your eyes and look to the heavens: Who created all these? He who brings out the starry host one by one, and calls them each by name. Because of his great power and mighty strength, not one of them is missing.

Psalm 139:13-18 - For you created my inmost being; you knit me together in my mother's womb. I praise you because I am fearfully and wonderfully made; your works are wonderful, I know that full well. My frame was not hidden from you when I was made in the secret place. When I was woven together in the depths of the earth, your eyes saw my unformed body. All the days ordained for me were written in your book before one of them came to be. How precious to me are your thoughts, O God How vast is the sum of them! Were I to count them, they would outnumber the grains of sand.

Matthew 10:30 - And even the very hairs of your head are all numbered.

Luke 21:18-19 - But not a hair of your head will perish. By standing firm you will gain life.

Revelation 13:18 - If anyone has insight, let him calculate the number of the beast, for it is man's number. His number is 666.

Matthew 19:26 - Jesus looked at them and said, "With man this is impossible, but with God all things are possible."

Luke 1:37 - "For nothing is impossible with God."


---
Click on www.grandpappy.org for Robert's Home Page.

Grandpappy's e-mail address is: RobertWayneAtkins@hotmail.com