---
Adoption
Copyright © December 19, 2005
by Robert Wayne Atkins, P.E.
All Rights Reserved.
---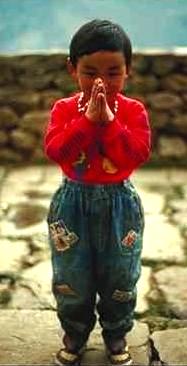 The moment you accept Jesus Christ as your personal Savior,
the Holy Spirit enters your heart and you will live forever.

God will adopt you into His Family and Jesus will be your Brother,
and all your prayers will instantly be heard by your Holy Father.

While your body and spirit walk this earth and here you do reside,
you can be certain that God will always be right by your side.

You will go to heaven when your body and spirit temporarily separate,
and you will meet Jesus your Brother when you enter heaven's gate.



---
---



Reference Scripture Verses


Acts 16:31 - "Believe in the Lord Jesus, and you will be saved -- you and your household."

Romans 10:9-10 - if you confess with your mouth, "Jesus is Lord," and believe in your heart that God raised him from the dead, you will be saved. For it is with your heart that you believe and are justified, and it is with your mouth that you confess and are saved.

Acts 2:38 - Peter replied, "Repent and be baptized, every one of you, in the name of Jesus Christ for the forgiveness of your sins. And you will receive the gift of the Holy Spirit.

Ezekiel 36:26 - I will give you a new heart and put a new spirit in you;

Romans 8:23 - Not only so, but we ourselves, who have the firstfruits of the Spirit, groan inwardly as we wait eagerly for our adoption as sons, the redemption of our bodies.

Titus 3:7 - so that, having been justified by his grace, we might become heirs having the hope of eternal life.

2 Chronicles 7:14 - if my people, who are called by my name, will humble themselves and pray and seek my face and turn from their wicked ways, then will I hear from heaven and will forgive their sin and will heal their land.

Hebrews 13:5 - because God has said, "Never will I leave you; never will I forsake you."

Matthew 28:20 - "And surely I am with you always, to the very end of the age."

Acts 7:55-56 - But Stephen, full of the Holy Spirit, looked up to heaven and saw the glory of God, and Jesus standing at the right hand of God. "Look," he said, "I see heaven open and the Son of Man standing at the right hand of God."

Revelation 14:13 - Then I heard a voice from heaven say, "Write: Blessed are the dead who die in the Lord from now on." "Yes," says the Spirit, "they will rest from their labor, for their deeds will follow them."


---
Click on www.grandpappy.org for Robert's Home Page.

Grandpappy's e-mail address is: RobertWayneAtkins@hotmail.com