---
One-Thousand Years
Copyright © January 15, 2004
by Robert Wayne Atkins, P.E.
All Rights Reserved.
---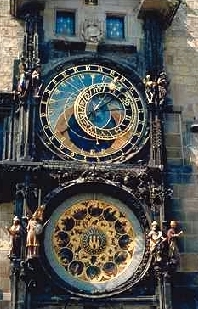 With our Lord one day is like a thousand years,
and a thousand years are like one day.
With each passing second God observes and controls
trillions of global events in His own invisible way,
Such as the speed of the winds, the migration of animals,
the movement of the tides, and the colors of the sunset.
He who created the entire universe in just six days
can control anything He wishes on our small planet.
Tasks that would be impossible for man and his technology
present absolutely no challenge for our Lord above.
If there is something you need, then ask God to help you.
Whatever His answer, you can trust in His love.
---
---



Reference Scripture Verses


Psalms 90:4 - For a thousand years in your sight are like a day that has just gone by, or like a watch in the night.

2 Peter 3:8-9 - But do not forget this one thing, dear friends: With the Lord a day is like a thousand years, and a thousand years are like a day. The Lord is not slow in keeping his promise, as some understand slowness. He is patient with you, not wanting anyone to perish, but everyone to come to repentance.

Isaiah 40:8 - The grass withers and the flowers fall, but the word of our God stands forever.

Luke 21:33 - Heaven and earth will pass away, but my words will never pass away.

Isaiah 55:8-9 - For my thoughts are not your thoughts, neither are your ways my ways," declares the LORD. "As the heavens are higher than the earth, so are my ways higher than your ways and my thoughts than your thoughts."

Isaiah 55:10-11 - As the rain and the snow come down from heaven, and do not return to it without watering the earth and making it bud and flourish, so that it yields seed for the sower and bread for the eater, so is my word that goes out from my mouth: It will not return to me empty, but will accomplish what I desire and achieve the purpose for which I sent it.

Jeremiah 10:12 - But God made the earth by his power; he founded the world by his wisdom and stretched out the heavens by his understanding.

Philippians 3:20-21 - And we eagerly await a Savior from there, the Lord Jesus Christ, who, by the power that enables him to bring everything under his control, will transform our lowly bodies so that they will be like his glorious body.

Mark 10:27 - Jesus looked at them and said, "With man this is impossible, but not with God; all things are possible with God."


---
Click on www.grandpappy.org for Robert's Home Page.

Grandpappy's e-mail address is: RobertWayneAtkins@hotmail.com