---
How to Become a Christian
Copyright © 1979,2004
by Robert Wayne Atkins, P.E.
---
Let's take a look at what the New King James Version of the Bible says about how a person can become a Christian.
------------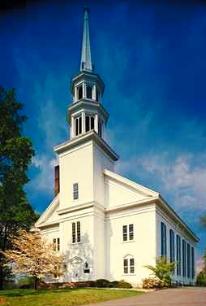 The Secret Mystery

"To you it has been given to know the mystery of the kingdom of God;" Mark 4:11

Comment: You are about to learn the secret of life after death.

------------

Spiritual Truth or Foolishness

"These things we also speak, not in words which man's wisdom teaches but which the Holy Spirit teaches, comparing spiritual things with spiritual. But the natural man does not receive the things of the Spirit of God, for they are foolishness to him; nor can he know them, because they are spiritually discerned." 1 Corinthians 2:13-14

Comment: The things you are about to learn are common knowledge among Christians. Once they have been explained to you, you will understand the most important truths about life and death. And you will probably want to share your new knowledge with others. But the Bible tells us that some people cannot understand these truths, because they are spiritual truths. To many people these spiritual truths will appear as foolishness.

Let's look now at the first of these spiritual truths.

------------

The One and Only True God

"In the beginning was the Word, and the Word was with God, and the Word was God." John 1:1

Comment: God was alive in the beginning. He is alive now. And God will live forever.

------------

The Son of God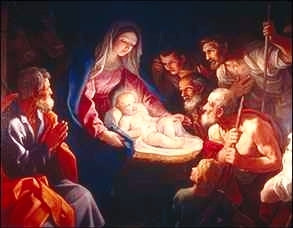 "And the Word became flesh, and dwelt among us," John 1:14
"For there is born to you this day in the city of David a Savior, who is Christ the Lord." Luke 2:11
Comment: One day, about 2000 years ago, God visited this earth in human form. He was born as the baby Jesus in the town of Bethlehem (the city of David).
------------
The Father and the Son
"Let not your heart be troubled; you believe in God, believe also in me." John 14:1
"I and My Father are one." John 10:30
Comment: In these passages, Jesus tells us that He and God are the same. God (the Father) stayed in heaven, while Jesus (the Son) visited earth to tell us about the Father.
------------
Jesus Talks about Eternal Life
"I am the resurrection and the life. He who believes in Me, though he may die, he shall live. And whoever lives and believes in Me shall never die. Do you believe this?" John 11:25-26
Comment: Jesus said that anyone who believes in Him will not die but will live forever. And then Jesus asked this question, "Do you believe this?"
------------
The Penalty of Sin
"if you do not believe that I am He, you shall die in your sins." John 8:24
"For there is not a just man on earth who does good And does not sin." Ecclesiastes 7:20
"for all have sinned and fall short of the glory of God," Romans 3:23
"For whoever shall keep the whole law, and yet stumble in one point, he is guilty of all." James 2:10
"For what profit is it to a man if he gains the whole world, and loses his own soul? Or what will a man give in exchange for his soul?" Matthew 16:26
Comment: The Bible clearly tells us that no one can live their entire life without committing some type of sin. (If the truth were known, all of us commit many different types of sins over the course of our lives.) However, it only takes one sin to make us a sinner. And the penalty for sin is the condemnation of our eternal soul. The Bible mentions Hell more often than it does Heaven. Hell is a real place where condemned souls spend eternity in agony. The Bible also asks this question: "What can you offer God to redeem your soul from an eternity in Hell?"
------------
The Gift of God
"For the wages of sin is death, but the gift of God is eternal life in Christ Jesus our Lord." Romans 6:23
Comment: God has provided a way for us to avoid Hell so we can spend eternity in Heaven. That way is through faith in God's Son, the Lord Jesus Christ.
------------
Forgiveness of Sin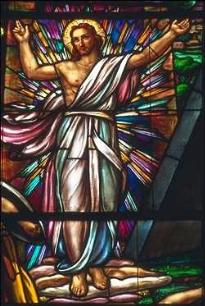 "But God demonstrates His own love toward us, in that while we were still sinners, Christ died for us. Much more then, having now been justified by His blood, we shall be saved from wrath through Him." Romans 5:8-9

"for it is the blood that makes atonement for the soul." Leviticus 17:11

"Christ died for our sins according to the Scriptures, and that He was buried, and that He rose again the third day according to the Scriptures, and that He was seen by Cephas, then by the twelve. After that He was seen by over five hundred brethren at once," 1 Corinthians 15:3-6

"For God so loved the world that He gave His only begotten Son, that whoever believes in Him should not perish but have everlasting life." John 3:16

Comment: Jesus Christ was crucified and shed His life's blood on the cross at Calvary. God accepted the death of His only Son as full payment for your sins and mine. Three days later, Jesus returned from the dead and took possession of His dead body. The grave could not hold Him. The grave won't be able to hold us either, if we believe that Jesus Christ is God's only Son, and that He died on the cross so we might have eternal life in Heaven.

------------

Accepting Jesus Christ into Your Life

"if you confess with your mouth the Lord Jesus and believe in your heart that God has raised Him from the dead, you will be saved. For with the heart one believes unto righteousness, and with the mouth confession is made unto salvation." Romans 10:9-10

"Believe on the Lord Jesus Christ, and you will be saved, you and your household." Acts 16:31

Comment: How do you become a Christian? By telling someone, anyone, that you believe that Jesus Christ was God's only Son, that He died on the cross in full payment for your sins, and that He rose from the dead and is in Heaven right now waiting on you. Can you do that? If you can, then you will spend eternity in Heaven instead of Hell.

------------

When is the Best Time to Become a Christian

"The time is fulfilled, and the kingdom of God is at hand. Repent, and believe in the gospel." Mark 1:15

"Behold, now is the accepted time; behold, now is the day of salvation." 2 Corinthians 6:2

Comment: When should you become a Christian? Today. Right now. Don't put it off another minute. Unlock the doors to heaven with the only key that will fit - - faith in Jesus Christ, the one and only Son of the Living God.

------------

Concluding Remarks

God only grants forgiveness to sinners. It doesn't matter what you have done in the past, God will forgive you (unless you have accepted the mark of the beast on your right hand during the end times). You don't have to clean up your life to become a Christian. I am a Christian and I still make mistakes, and I still occasionally yield to sin. But God forgives me and He will forgive you too. But you must take the next step toward God. God has already taken a giant step toward you. He has allowed His only Son to die on the Cross to pay for all of your sins: your past sins, your current sins, and all the sins you will commit after you become a Christian. But you have to accept God's forgiveness by believing in His Son. Please do it now. Go tell someone, anyone, that you have accepted Jesus Christ as your Savior.




"For the message of the cross is foolishness to those who are perishing, but to us who are being saved it is the power of God. For it is written:
'I will destroy the wisdom of the wise,
And bring to nothing the understanding of the prudent.'" 1 Corinthians 1:18-19


God so loved the world that He gave His
Only begotten
Son, that whoever believes in Him should not
Perish but have
Everlasting
Life. John 3:16
---
Click on www.grandpappy.org for Robert's Home Page.

Grandpappy's e-mail address is: RobertWayneAtkins@hotmail.com