---
Teams
Copyright © November 28, 2011
by Robert Wayne Atkins, P.E.
All Rights Reserved.
---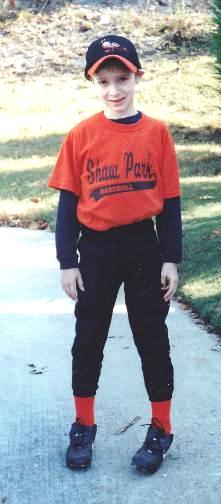 Have you invited God to be with you on your team?
Or have you asked God to let you be on His Team?

Are you praying to God and asking Him to do your will?
Or have you asked God to use you to do His Will?

Are you trying to manage your own life and your future destiny?
Or have you asked God to take control of your future destiny?

An earthly victory has a limited impact and temporary rewards,
But any victory achieved by Godís Team has eternal rewards.


---
---



Reference Scripture Verses


Proverbs 9:10 - "The fear of the LORD is the beginning of wisdom, and knowledge of the Holy One is understanding."

Isaiah 33:5-6 - The LORD is exalted, for he dwells on high; he will fill Zion with justice and righteousness. He will be the sure foundation for your times, a rich store of salvation and wisdom and knowledge; the fear of the LORD is the key to this treasure.

Matthew 6:25-33 - "Therefore I tell you, do not worry about your life, what you will eat or drink; or about your body, what you will wear. Is not life more important than food, and the body more important than clothes? Look at the birds of the air; they do not sow or reap or store away in barns, and yet your heavenly Father feeds them. Are you not much more valuable than they? Who of you by worrying can add a single hour to his life? And why do you worry about clothes? See how the lilies of the field grow. They do not labor or spin. Yet I tell you that not even Solomon in all his splendor was dressed like one of these. If that is how God clothes the grass of the field, which is here today and tomorrow is thrown into the fire, will he not much more clothe you, O you of little faith? So do not worry, saying, 'What shall we eat?' or 'What shall we drink?' or 'What shall we wear?' For the pagans run after all these things, and your heavenly Father knows that you need them. But seek first his kingdom and his righteousness, and all these things will be given to you as well."

Galatians 3:26-29 - You are all sons of God through faith in Christ Jesus, for all of you who were baptized into Christ have clothed yourselves with Christ. There is neither Jew nor Greek, slave nor free, male nor female, for you are all one in Christ Jesus. If you belong to Christ, then you are Abraham's seed, and heirs according to the promise.


---
Click on www.grandpappy.org for Robert's Home Page.

Grandpappy's e-mail address is: RobertWayneAtkins@hotmail.com