---
Ordinary People
Copyright © December 11, 2003
by Robert Wayne Atkins, P.E.
All Rights Reserved.
---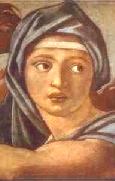 A destitute childless widow named Ruth
became the great-grandmother of a King.
A teenage shepherd boy named David
killed a giant with a stone and a sling.
An orphaned Jewish slave girl named Esther
saved her people from death with just one plea.
A hot-tempered fisherman named Peter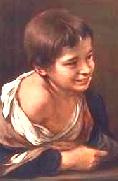 walked on the waters of a wind tossed sea.
A woman ashamed of her life of sin
used her tears and her hair to wash our Lord's feet.
A boy with five loaves and two small fish
gave his food to Jesus so 5,000 could eat.
Who does God use for deeds both great and small?
Just ordinary people like you and me, and that's all.
---
---



Reference Scripture Verses


Ruth, a destitute childless widow:
Ruth 1:4-5 - They married Moabite women, one named Orpah and the other Ruth. After they had lived there about ten years, both Mahlon and Kilion also died, and Naomi was left without her two sons and her husband.
Ruth 1:16-18 - But Ruth replied, "Don't urge me to leave you or to turn back from you. Where you go I will go, and where you stay I will stay. Your people will be my people and your God my God. Where you die I will die, and there I will be buried. May the LORD deal with me, be it ever so severely, if anything but death separates you and me." When Naomi realized that Ruth was determined to go with her, she stopped urging her.
Ruth 2:2 - And Ruth the Moabitess said to Naomi, "Let me go to the fields and pick up the leftover grain behind anyone in whose eyes I find favor."
Ruth 4:13 - So Boaz took Ruth and she became his wife. Then he went to her, and the LORD enabled her to conceive, and she gave birth to a son.
Ruth 4:17 - And they named him Obed. He was the father of Jesse, the father of David.
2 Samuel 2:4 - Then the men of Judah came to Hebron and there they anointed David king over the house of Judah.

David, a young boy with faith in God:
1 Samuel 17:4 - A champion named Goliath, who was from Gath, came out of the Philistine camp. He was over nine feet tall.
1 Samuel 17:32-33 - David said to Saul, "Let no one lose heart on account of this Philistine; your servant will go and fight him." Saul replied, "You are not able to go out against this Philistine and fight him; you are only a boy, and he has been a fighting man from his youth."
1 Samuel 17:45 - David said to the Philistine, "You come against me with sword and spear and javelin, but I come against you in the name of the LORD Almighty, the God of the armies of Israel, whom you have defied."
1 Samuel 17:48-50 - As the Philistine moved closer to attack him, David ran quickly toward the battle line to meet him. Reaching into his bag and taking out a stone, he slung it and struck the Philistine on the forehead. The stone sank into his forehead, and he fell facedown on the ground. So David triumphed over the Philistine with a sling and a stone; without a sword in his hand he struck down the Philistine and killed him.

Esther, an orphaned Jewish Slave girl:
Esther 2:5-7 - Now there was in the citadel of Susa a Jew of the tribe of Benjamin, named Mordecai son of Jair, the son of Shimei, the son of Kish, who had been carried into exile from Jerusalem by Nebuchadnezzar king of Babylon, among those taken captive with Jehoiachin king of Judah. Mordecai had a cousin named Hadassah, whom he had brought up because she had neither father nor mother. This girl, who was also known as Esther,
Esther 8:5-6 - "If it pleases the king," she said, "and if he regards me with favor and thinks it the right thing to do, and if he is pleased with me, let an order be written overruling the dispatches that Haman son of Hammedatha, the Agagite, devised and wrote to destroy the Jews in all the king's provinces. For how can I bear to see disaster fall on my people? How can I bear to see the destruction of my family?
Esther 8:11 - The king's edict granted the Jews in every city the right to assemble and protect themselves; to destroy, kill and annihilate any armed force of any nationality or province that might attack them and their women and children; and to plunder the property of their enemies.

Peter, a disciple of Jesus:
John 18:10 - Then Simon Peter, who had a sword, drew it and struck the high priest's servant, cutting off his right ear.
Mark 14:70-71 - After a little while, those standing near said to Peter, "Surely you are one of them, for you are a Galilean." He began to call down curses on himself, and he swore to them, "I don't know this man you're talking about."
Matthew 14:29 - Then Peter got down out of the boat, walked on the water and came toward Jesus.

A sinful woman who was forgiven:
Luke 7:37-38 - When a woman who had lived a sinful life in that town learned that Jesus was eating at the Pharisee's house, she brought an alabaster jar of perfume, and as she stood behind him at his feet weeping, she began to wet his feet with her tears. Then she wiped them with her hair, kissed them and poured perfume on them.
Luke 7:48 - Then Jesus said to her, "Your sins are forgiven."

A boy with 5 loaves and 2 fish:
John 6:9-13 - "Here is a boy with five small barley loaves and two small fish, but how far will they go among so many?" Jesus said, "Have the people sit down." There was plenty of grass in that place, and the men sat down, about five thousand of them. Jesus then took the loaves, gave thanks, and distributed to those who were seated as much as they wanted. He did the same with the fish. When they had all had enough to eat, he said to his disciples, "Gather the pieces that are left over. Let nothing be wasted." So they gathered them and filled twelve baskets with the pieces of the five barley loaves left over by those who had eaten.

Ordinary people:
Acts 4:13 - When they saw the courage of Peter and John and realized that they were unschooled, ordinary men, they were astonished and they took note that these men had been with Jesus.


---
Click on www.grandpappy.org for Robert's Home Page.

Grandpappy's e-mail address is: RobertWayneAtkins@hotmail.com