---
Missing Teeth
Copyright © November 7, 2005
by Robert Wayne Atkins, P.E.
All Rights Reserved.
---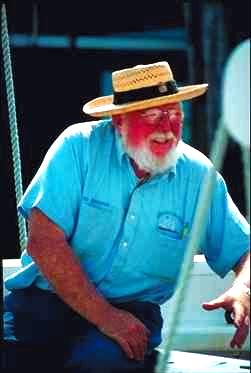 Have you lost some teeth? Or some hair? Or maybe something else?
Have you ever wished that everything was back in its original place?

If you believe in Jesus you will receive that which you truly cherish.
For God has promised that not one hair on your head will perish.

If God can keep track of every single hair that was once on your head,
Then He can also restore everything of yours, even if it is now dead.

God's power is not limited to our understanding or our puny ways.
God has promised us perfect health for an infinite number of days.

Trust in Jesus and one day a perfect spiritual body you will receive.
An eternal body will be your reward because in Jesus you do believe.



---
---



Reference Scripture Verses


Isaiah 46:4 - Even to your old age and gray hairs I am he, I am he who will sustain you. I have made you and I will carry you; I will sustain you and I will rescue you.

Mark 10:30 - And even the very hairs of your head are all numbered.

Luke 21:18-19 - But not a hair of your head will perish. By standing firm you will gain life.

Matthew 19:26 - Jesus looked at them and said, "With man this is impossible, but with God all things are possible."

Matthew 22:31-32 - "But about the resurrection of the dead -- have you not read what God said to you, 'I am the God of Abraham, the God of Isaac, and the God of Jacob'? He is not the God of the dead but of the living."

1 Corinthians 15:50-57 - I declare to you, brothers, that flesh and blood cannot inherit the kingdom of God, nor does the perishable inherit the imperishable. Listen, I tell you a mystery: We will not all sleep, but we will all be changed -- in a flash, in the twinkling of an eye, at the last trumpet. For the trumpet will sound, the dead will be raised imperishable, and we will be changed. For the perishable must clothe itself with the imperishable, and the mortal with immortality. When the perishable has been clothed with the imperishable, and the mortal with immortality, then the saying that is written will come true: "Death has been swallowed up in victory." "Where, O death, is your victory? Where, O death, is your sting?" The sting of death is sin, and the power of sin is the law. But thanks be to God! He gives us the victory through our Lord Jesus Christ.

Romans 6:23 - the gift of God is eternal life in Christ Jesus our Lord.

Philippians 3:20-21 - But our citizenship is in heaven. And we eagerly await a Savior from there, the Lord Jesus Christ, who, by the power that enables him to bring everything under his control, will transform our lowly bodies so that they will be like his glorious body.


---
Click on www.grandpappy.org for Robert's Home Page.

Grandpappy's e-mail address is: RobertWayneAtkins@hotmail.com