---
To Judge or Not to Judge?
Copyright © June 6, 2005
by Robert Wayne Atkins, P.E.
All Rights Reserved.
---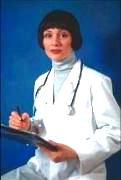 If someone is sick or dying then we usually feel very sorry for him or her,
and if we had any medicine we would share it to help him or her feel better.

Germs and viruses are our real enemies and these we ought to abhor,
but the person that is infected we should try to heal and to restore.

In addition to bacteria there is also a disease that we call sin,
and a person caught in its web should be pitied and not condemned.

Every person Jesus ever met was guilty of some type of sin,
but Jesus still loved them although He rebuked the life they were living.

Beneath the hardened outer shell of the smiling, rebellious sinner,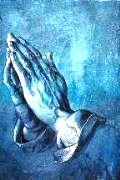 is a person Jesus died for so heaven's gate he or she could enter.

Each one of us needs to look past the life of sin that everyone can see,
to the eternal soul that sin has snared, and on it we should have pity.

Instead of judging someone who repeats the same sin again and again,
we should pray for them daily until the victory over sin they do win.

Prayer is the best medicine we can apply to the life of a sinner.
Pray for God's Will to be done and not our will or the will of another.

Jesus told us not to judge others and to avoid this type of sin.
Jesus said His Father is the Only True Judge on Who we can depend.


---
---



Reference Scripture Verses


Matthew 9:2 - When Jesus saw their faith, he said to the paralytic, "Take heart, son; your sins are forgiven."

Luke 7:48 - Then Jesus said to her, "Your sins are forgiven."

John 8:11 - Jesus declared. "Go now and leave your life of sin."

John 12:47-48 - "As for the person who hears my words but does not keep them, I do not judge him. For I did not come to judge the world, but to save it. There is a judge for the one who rejects me and does not accept my words; that very word which I spoke will condemn him at the last day."

Matthew 7:1-2 - "Do not judge, or you too will be judged. For in the same way you judge others, you will be judged, and with the measure you use, it will be measured to you."

Luke 6:37 - "Do not judge, and you will not be judged. Do not condemn, and you will not be condemned. Forgive, and you will be forgiven."

James 4:11-12 - Brothers, do not slander one another. Anyone who speaks against his brother or judges him speaks against the law and judges it. When you judge the law, you are not keeping it, but sitting in judgment on it. There is only one Lawgiver and Judge, the one who is able to save and destroy. But you -- who are you to judge your neighbor?

Romans 14:10-13 - You, then, why do you judge your brother? Or why do you look down on your brother? For we will all stand before God's judgment seat. It is written: "'As surely as I live,' says the Lord, 'every knee will bow before me; every tongue will confess to God.'" So then, each of us will give an account of himself to God. Therefore let us stop passing judgment on one another.

Matthew 18:21-22 - Then Peter came to Jesus and asked, "Lord, how many times shall I forgive my brother when he sins against me? Up to seven times?" Jesus answered, "I tell you, not seven times, but seventy-seven times."

James 5:16 - Therefore confess your sins to each other and pray for each other so that you may be healed. The prayer of a righteous man is powerful and effective.


---
Click on www.grandpappy.org for Robert's Home Page.

Grandpappy's e-mail address is: RobertWayneAtkins@hotmail.com