---
James
Copyright © October 26, 2009
by Robert Wayne Atkins, P.E.
All Rights Reserved.
---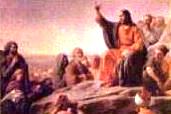 James, the brother of John, was one of the twelve disciples originally chosen,
and Jesus took Peter, James, and John with Him on three special occasions:

1. When Jesus brought a twelve-year old girl back to life after her expiration,
2. When Jesus talked to Moses and Elijah on the mount of transfiguration,
3. When Jesus went deeper into the garden to pray before His crucifixion.



After Jesus was crucified James was knelling with the disciples in prayer
when the Holy Spirit arrived and filled all the disciples with power.

James was one of the three primary leaders of the early Christian churches,
and James, Peter, and John commissioned Paul to preach to the Gentile churches.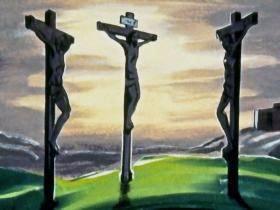 Both Peter and John wrote several books in the New Testament.
But James did not write any of the books in the New Testament.
(Jesus' brother wrote the book of "James" in the New Testament.)

Although James was not the first Christian to die or suffer imprisonment,
James was the first disciple to be executed by the Roman government.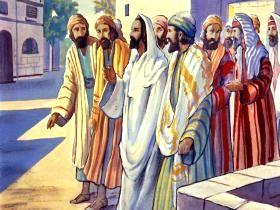 James, a disciple carefully taught and trained by Jesus Christ our Lord,
had a relatively brief ministry before he was slain by the sword.

Do you sometimes wonder why God allows some good people to die young?
The most likely reason is that their work here on this earth is done,
and Jesus wants them in heaven so they can rejoice with all of God's children.


---
---



Reference Scripture Verses


James - One of Jesus' Twelve Disciples (or apostles):

Matthew 10:2-4 - These are the names of the twelve apostles: first, Simon (who is called Peter) and his brother Andrew; James son of Zebedee, and his brother John; Philip and Bartholomew; Thomas and Matthew the tax collector; James son of Alphaeus, and Thaddaeus; Simon the Zealot and Judas Iscariot, who betrayed him.

Mark 5:35-43 - While Jesus was still speaking, some men came from the house of Jairus, the synagogue ruler. "Your daughter is dead," they said. "Why bother the teacher any more?" Ignoring what they said, Jesus told the synagogue ruler, "Don't be afraid; just believe." He did not let anyone follow him except Peter, James and John the brother of James. When they came to the home of the synagogue ruler, Jesus saw a commotion, with people crying and wailing loudly. He went in and said to them, "Why all this commotion and wailing? The child is not dead but asleep." But they laughed at him. After he put them all out, he took the child's father and mother and the disciples who were with him, and went in where the child was. 4He took her by the hand and said to her, "Talitha koum!" (which means, "Little girl, I say to you, get up!"). Immediately the girl stood up and walked around (she was twelve years old). At this they were completely astonished. He gave strict orders not to let anyone know about this, and told them to give her something to eat.

Mark 9:2-10 - After six days Jesus took Peter, James and John with him and led them up a high mountain, where they were all alone. There he was transfigured before them. His clothes became dazzling white, whiter than anyone in the world could bleach them. And there appeared before them Elijah and Moses, who were talking with Jesus. Peter said to Jesus, "Rabbi, it is good for us to be here. Let us put up three shelters--one for you, one for Moses and one for Elijah." (He did not know what to say, they were so frightened.) Then a cloud appeared and enveloped them, and a voice came from the cloud: "This is my Son, whom I love. Listen to him!" Suddenly, when they looked around, they no longer saw anyone with them except Jesus. As they were coming down the mountain, Jesus gave them orders not to tell anyone what they had seen until the Son of Man had risen from the dead. They kept the matter to themselves, discussing what "rising from the dead" meant.

Mark 13:3-4 - As Jesus was sitting on the Mount of Olives opposite the temple, Peter, James, John and Andrew asked him privately, "Tell us, when will these things happen? And what will be the sign that they are all about to be fulfilled?"

Mark 14:32-36 - They went to a place called Gethsemane, and Jesus said to his disciples, "Sit here while I pray." He took Peter, James and John along with him, and he began to be deeply distressed and troubled. "My soul is overwhelmed with sorrow to the point of death," he said to them. "Stay here and keep watch." Going a little farther, he fell to the ground and prayed that if possible the hour might pass from him. "Abba, Father," he said, "everything is possible for you. Take this cup from me. Yet not what I will, but what you will."

Acts 1:12-14 - Then they returned to Jerusalem from the hill called the Mount of Olives, a Sabbath day's walk from the city. When they arrived, they went upstairs to the room where they were staying. Those present were Peter, John, James and Andrew; Philip and Thomas, Bartholomew and Matthew; James son of Alphaeus and Simon the Zealot, and Judas son of James. They all joined together constantly in prayer, along with the women and Mary the mother of Jesus, and with his brothers.

Acts 2:1-5 - When the day of Pentecost came, they were all together in one place. Suddenly a sound like the blowing of a violent wind came from heaven and filled the whole house where they were sitting. They saw what seemed to be tongues of fire that separated and came to rest on each of them. All of them were filled with the Holy Spirit and began to speak in other tongues as the Spirit enabled them.

Galatians 2:8-9 - For God, who was at work in the ministry of Peter as an apostle to the Jews, was also at work in my ministry as an apostle to the Gentiles. James, Peter and John, those reputed to be pillars, gave me and Barnabas the right hand of fellowship when they recognized the grace given to me. They agreed that we should go to the Gentiles, and they to the Jews.

Acts 11:25-Acts 12:3 -Then Barnabas went to Tarsus to look for Saul, and when he found him, he brought him to Antioch. So for a whole year Barnabas and Saul met with the church and taught great numbers of people. The disciples were called Christians first at Antioch. During this time some prophets came down from Jerusalem to Antioch. One of them, named Agabus, stood up and through the Spirit predicted that a severe famine would spread over the entire Roman world. (This happened during the reign of Claudius.) The disciples, each according to his ability, decided to provide help for the brothers living in Judea. This they did, sending their gift to the elders by Barnabas and Saul. It was about this time that King Herod arrested some who belonged to the church, intending to persecute them. He had James, the brother of John, put to death with the sword. When he saw that this pleased the Jews, he proceeded to seize Peter also. This happened during the Feast of Unleavened Bread.

- - - - - - - - - - - -

James - the brother of Jesus and the author of the book of "James" in the New Testament:

Galatians 1:19 - I saw none of the other apostles -- only James, the Lord's brother.

Matthew 13:53-55 - When Jesus had finished these parables, he moved on from there. Coming to his hometown, he began teaching the people in their synagogue, and they were amazed. "Where did this man get this wisdom and these miraculous powers?" they asked. "Isn't this the carpenter's son? Isn't his mother's name Mary, and aren't his brothers James, Joseph, Simon and Judas?


---
Click on www.grandpappy.org for Robert's Home Page.

Grandpappy's e-mail address is: RobertWayneAtkins@hotmail.com