---
Impulsive Words
(or Words Too Quickly Spoken)
Copyright © May 29, 2007
by Robert Wayne Atkins, P.E.
All Rights Reserved.
---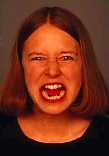 Rachel did not tell her husband Jacob that her father's idols she had secretly stolen.
When accused of the theft, Jacob said, "He who stole your idols shall die for his sin."
Immediately Rachel hid the idols because she feared the words her husband had spoken.

Jephthah promised to sacrifice whoever first met him at home if the battle he did win.
After he won he went home and he was greeted by his only child, a young maiden.
Although he did not want to, he sacrificed her because of the words he had spoken.

King Saul said he would kill anyone who ate anything before the day's battle was won.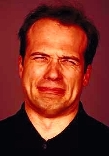 Saul's son ate a little honey because he did not hear the words his father had spoken.
Later the men of Israel defended Jonathan and they would not let Saul slay his own son.

- - -

It is not wise to make rash promises or vows about things that should never be done.
God will not hold you guiltless if you say words when you should have said none.
The best thing to say is a simple "Yes" or "No" and let those simple words stand alone.


---
---



Reference Scripture Verses


Genesis 31:17-37 - (Jacob and his wife Rachel):

Then Jacob put his children and his wives on camels, and he drove all his livestock ahead of him, along with all the goods he had accumulated in Paddan Aram, to go to his father Isaac in the land of Canaan.

When Laban had gone to shear his sheep, Rachel stole her father's household gods. Moreover, Jacob deceived Laban the Aramean by not telling him he was running away. So he fled with all he had, and crossing the River, he headed for the hill country of Gilead.

On the third day Laban was told that Jacob had fled. Taking his relatives with him, he pursued Jacob for seven days and caught up with him in the hill country of Gilead. Then God came to Laban the Aramean in a dream at night and said to him, "Be careful not to say anything to Jacob, either good or bad."

Jacob had pitched his tent in the hill country of Gilead when Laban overtook him, and Laban and his relatives camped there too. Then Laban said to Jacob, "What have you done? You've deceived me, and you've carried off my daughters like captives in war. Why did you run off secretly and deceive me? Why didn't you tell me, so I could send you away with joy and singing to the music of tambourines and harps? You didn't even let me kiss my grandchildren and my daughters good-by. You have done a foolish thing. I have the power to harm you; but last night the God of your father said to me, `Be careful not to say anything to Jacob, either good or bad.' Now you have gone off because you longed to return to your father's house. But why did you steal my gods?"

Jacob answered Laban, "I was afraid, because I thought you would take your daughters away from me by force. But if you find anyone who has your gods, he shall not live. In the presence of our relatives, see for yourself whether there is anything of yours here with me; and if so, take it." Now Jacob did not know that Rachel had stolen the gods.

So Laban went into Jacob's tent and into Leah's tent and into the tent of the two maidservants, but he found nothing. After he came out of Leah's tent, he entered Rachel's tent. Now Rachel had taken the household gods and put them inside her camel's saddle and was sitting on them. Laban searched through everything in the tent but found nothing.

Rachel said to her father, "Don't be angry, my lord, that I cannot stand up in your presence; I'm having my period." So he searched but could not find the household gods.

Jacob was angry and took Laban to task. "What is my crime?" he asked Laban. "What sin have I committed that you hunt me down? Now that you have searched through all my goods, what have you found that belongs to your household? Put it here in front of your relatives and mine, and let them judge between the two of us.

—–

Judges 11:29-39 - (Jephthah and his only Daughter):

Then the Spirit of the LORD came upon Jephthah. He crossed Gilead and Manasseh, passed through Mizpah of Gilead, and from there he advanced against the Ammonites. And Jephthah made a vow to the LORD: "If you give the Ammonites into my hands, whatever comes out of the door of my house to meet me when I return in triumph from the Ammonites will be the LORD's, and I will sacrifice it as a burnt offering."

Then Jephthah went over to fight the Ammonites, and the LORD gave them into his hands. He devastated twenty towns from Aroer to the vicinity of Minnith, as far as Abel Keramim. Thus Israel subdued Ammon.

When Jephthah returned to his home in Mizpah, who should come out to meet him but his daughter, dancing to the sound of tambourines! She was an only child. Except for her he had neither son nor daughter. When he saw her, he tore his clothes and cried, "Oh! My daughter! You have made me miserable and wretched, because I have made a vow to the LORD that I cannot break."

"My father," she replied, "you have given your word to the LORD. Do to me just as you promised, now that the LORD has avenged you of your enemies, the Ammonites. But grant me this one request," she said. "Give me two months to roam the hills and weep with my friends, because I will never marry."

"You may go," he said. And he let her go for two months. She and the girls went into the hills and wept because she would never marry. After the two months, she returned to her father and he did to her as he had vowed. And she was a virgin.

—–

1 Samuel 14:20-45 - (King Saul and his son Jonathan):

Then Saul and all his men assembled and went to the battle. They found the Philistines in total confusion, striking each other with their swords. Those Hebrews who had previously been with the Philistines and had gone up with them to their camp went over to the Israelites who were with Saul and Jonathan.2 When all the Israelites who had hidden in the hill country of Ephraim heard that the Philistines were on the run, they joined the battle in hot pursuit. So the LORD rescued Israel that day, and the battle moved on beyond Beth Aven.

Now the men of Israel were in distress that day, because Saul had bound the people under an oath, saying, "Cursed be any man who eats food before evening comes, before I have avenged myself on my enemies!" So none of the troops tasted food.

The entire army entered the woods, and there was honey on the ground. When they went into the woods, they saw the honey oozing out, yet no one put his hand to his mouth, because they feared the oath. But Jonathan had not heard that his father had bound the people with the oath, so he reached out the end of the staff that was in his hand and dipped it into the honeycomb. He raised his hand to his mouth, and his eyes brightened. Then one of the soldiers told him, "Your father bound the army under a strict oath, saying, `Cursed be any man who eats food today!' That is why the men are faint."

Jonathan said, "My father has made trouble for the country. See how my eyes brightened when I tasted a little of this honey. How much better it would have been if the men had eaten today some of the plunder they took from their enemies. Would not the slaughter of the Philistines have been even greater?"

That day, after the Israelites had struck down the Philistines from Micmash to Aijalon, they were exhausted. They pounced on the plunder and, taking sheep, cattle and calves, they butchered them on the ground and ate them, together with the blood. Then someone said to Saul, "Look, the men are sinning against the LORD by eating meat that has blood in it."

"You have broken faith," he said. "Roll a large stone over here at once." Then he said, "Go out among the men and tell them, 'Each of you bring me your cattle and sheep, and slaughter them here and eat them. Do not sin against the LORD by eating meat with blood still in it.' "

So everyone brought his ox that night and slaughtered it there. Then Saul built an altar to the LORD; it was the first time he had done this.

Saul said, "Let us go down after the Philistines by night and plunder them till dawn, and let us not leave one of them alive."

"Do whatever seems best to you," they replied.

But the priest said, "Let us inquire of God here."

So Saul asked God, "Shall I go down after the Philistines? Will you give them into Israel's hand?" But God did not answer him that day.

Saul therefore said, "Come here, all you who are leaders of the army, and let us find out what sin has been committed today. As surely as the LORD who rescues Israel lives, even if it lies with my son Jonathan, he must die." But not one of the men said a word.

Saul then said to all the Israelites, "You stand over there; I and Jonathan my son will stand over here."

"Do what seems best to you," the men replied.

Then Saul prayed to the LORD, the God of Israel, "Give me the right answer." And Jonathan and Saul were taken by lot, and the men were cleared. Saul said, "Cast the lot between me and Jonathan my son." And Jonathan was taken.

Then Saul said to Jonathan, "Tell me what you have done."

So Jonathan told him, "I merely tasted a little honey with the end of my staff. And now must I die?"

Saul said, "May God deal with me, be it ever so severely, if you do not die, Jonathan."

But the men said to Saul, "Should Jonathan die -- he who has brought about this great deliverance in Israel? Never! As surely as the LORD lives, not a hair of his head will fall to the ground, for he did this today with God's help." So the men rescued Jonathan, and he was not put to death.

—–

Deuteronomy 23:21-23 - If you make a vow to the LORD your God, do not be slow to pay it, for the LORD your God will certainly demand it of you and you will be guilty of sin. But if you refrain from making a vow, you will not be guilty. Whatever your lips utter you must be sure to do, because you made your vow freely to the LORD your God with your own mouth.

Ecclesiastes 5:2 - Do not be quick with your mouth, do not be hasty in your heart to utter anything before God. God is in heaven and you are on earth, so let your words be few.

Ecclesiastes 5:4-7 - When you make a vow to God, do not delay in fulfilling it. He has no pleasure in fools; fulfill your vow. It is better not to vow than to make a vow and not fulfill it. Do not let your mouth lead you into sin. And do not protest to the temple messenger, "My vow was a mistake." Why should God be angry at what you say and destroy the work of your hands? Much dreaming and many words are meaningless. Therefore stand in awe of God.

Matthew 5:34-37 - But I tell you, Do not swear at all: either by heaven, for it is God's throne; or by the earth, for it is his footstool; or by Jerusalem, for it is the city of the Great King. And do not swear by your head, for you cannot make even one hair white or black. Simply let your 'Yes' be 'Yes,' and your 'No,' 'No'; anything beyond this comes from the evil one.

James 5:12 - Above all, my brothers, do not swear -- not by heaven or by earth or by anything else. Let your "Yes" be yes, and your "No," no, or you will be condemned.

Matthew 12:36-37 - But I tell you that men will have to give account on the day of judgment for every careless word they have spoken. For by your words you will be acquitted, and by your words you will be condemned.

Proverbs 29:20 - Do you see a man who speaks in haste? There is more hope for a fool than for him.


---
Click on www.grandpappy.org for Robert's Home Page.

Grandpappy's e-mail address is: RobertWayneAtkins@hotmail.com