---
Does God Truly Love You?
Copyright © December 15, 2003
by Robert Wayne Atkins, P.E.
All Rights Reserved.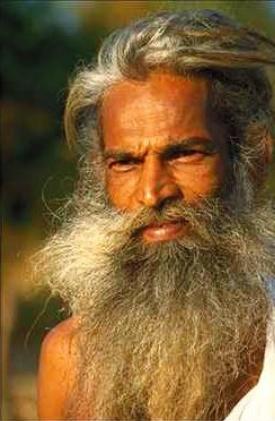 ---
For seven days King David fasted and pleaded with God,
but God did not spare the life of David's newborn baby.
Three times Paul asked God to remove the thorn in his flesh,
but three times God said, "No. My grace is sufficient for thee."
Sweating great drops of blood Jesus begged God for another way,
but Jesus was beaten and scourged and on the cross He did die.
Does God honestly and truly love you? The answer is "Yes"
even when your prayers receive a "No" as God's reply.
---
---



Reference Scripture Verses


David's Prayer:
2 Samuel 12:14-25 - "But because by doing this you have made the enemies of the LORD show utter contempt, the son born to you will die." After Nathan had gone home, the LORD struck the child that Uriah's wife had borne to David, and he became ill. David pleaded with God for the child. He fasted and went into his house and spent the nights lying on the ground. The elders of his household stood beside him to get him up from the ground, but he refused, and he would not eat any food with them. On the seventh day the child died. David's servants were afraid to tell him that the child was dead, for they thought, "While the child was still living, we spoke to David but he would not listen to us. How can we tell him the child is dead? He may do something desperate." David noticed that his servants were whispering among themselves and he realized the child was dead. "Is the child dead?" he asked. "Yes," they replied, "he is dead." Then David got up from the ground. After he had washed, put on lotions and changed his clothes, he went into the house of the LORD and worshiped. Then he went to his own house, and at his request they served him food, and he ate. His servants asked him, "Why are you acting this way? While the child was alive, you fasted and wept, but now that the child is dead, you get up and eat!" He answered, "While the child was still alive, I fasted and wept. I thought, `Who knows? The LORD may be gracious to me and let the child live.' But now that he is dead, why should I fast? Can I bring him back again? I will go to him, but he will not return to me." Then David comforted his wife Bathsheba, and he went to her and lay with her. She gave birth to a son, and they named him Solomon. The LORD loved him; and because the LORD loved him, he sent word through Nathan the prophet to name him Jedidiah.

- - - - - - -

Paul's Prayer:
2 Corinthians 12:7-10 - To keep me from becoming conceited because of these surpassingly great revelations, there was given me a thorn in my flesh, a messenger of Satan, to torment me. Three times I pleaded with the Lord to take it away from me. But he said to me, "My grace is sufficient for you, for my power is made perfect in weakness." Therefore I will boast all the more gladly about my weaknesses, so that Christ's power may rest on me. That is why, for Christ's sake, I delight in weaknesses, in insults, in hardships, in persecutions, in difficulties. For when I am weak, then I am strong.

- - - - - - -

Jesus' Prayer:
Luke 22:39-44 - Jesus went out as usual to the Mount of Olives, and his disciples followed him. On reaching the place, he said to them, "Pray that you will not fall into temptation." He withdrew about a stone's throw beyond them, knelt down and prayed, "Father, if you are willing, take this cup from me; yet not my will, but yours be done." An angel from heaven appeared to him and strengthened him. And being in anguish, he prayed more earnestly, and his sweat was like drops of blood falling to the ground.

Matthew 27:26 - he had Jesus flogged, and handed him over to be crucified.

Luke 23:33-34 - When they came to the place called the Skull, there they crucified him, along with the criminals -- one on his right, the other on his left. Jesus said, "Father, forgive them, for they do not know what they are doing."

- - - - - - -

God's Love:
Psalm 66:20 - Praise be to God, who has not rejected my prayer or withheld his love from me!

Romans 8:38-39 - For I am convinced that neither death nor life, neither angels nor demons, neither the present nor the future, nor any powers, neither height nor depth, nor anything else in all creation, will be able to separate us from the love of God that is in Christ Jesus our Lord.

1 Corinthians 2:9 - "No eye has seen, no ear has heard, no mind has conceived what God has prepared for those who love him."


---
Click on www.grandpappy.org for Robert's Home Page.

Grandpappy's e-mail address is: RobertWayneAtkins@hotmail.com