---
The Adventure: A True Story
Copyright © March 7, 2011
by Robert Wayne Atkins, P.E.
All Rights Reserved.
---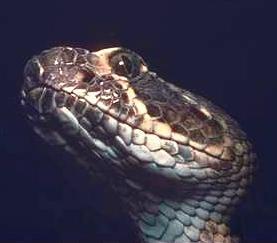 Let me tell you about a true story I once read in a very, very old book of great antiquity.

The book begins with a snake talking to a woman in a faraway land of peace and great beauty.
The woman does what the snake tells her to do and she releases a great evil and sets it free.
Then the evil takes possession of her oldest son and he kills his younger brother ruthlessly.

The book then tells what happens to the woman's other descendents down throughout history.
For example, one day fire falls down from the sky and two evil homosexual cities cease to be.
A woman walking along a road disobeys an angel and she turns into a statue of salt instantly.

Later nine jealous brothers sell their despised half-brother as a slave for a very small fee.
Time passes and the half-brother is cast into prison for a crime for which he is not guilty.
Later the half-brother becomes a great ruler and all his brothers bow to him on bended knee.

A man speaks to the sun and the sun stands still in the sky for an entire day so the man can see.
A man breaks the ropes that bind him and kills 1,000 soldiers with the jawbone of a donkey.
A group of homosexual men abuse and kill a helpless young woman to satisfy their depravity.

A donkey is given the ability to speak and it warns its master of danger the master cannot see.
A witch calls up a dead man from under the earth so he can tell a king what the future will be.
Twice each day some ravens bring some meat and bread to an old man who is very lonely.

A man rides a chariot pulled by a team of blazing horses up into the sky and then into eternity.
An orphaned slave girl becomes the queen of a great nation and then she sets her people free.
Three men are thrown into a blazing furnace but they walk out unharmed for everyone to see.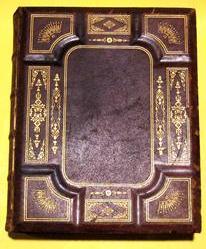 In the middle of the night an ordinary fisherman walks on top of the water across a raging sea.
Two men from the ancient past appear to four men on top of a very high mountain in Galilee.
A man dead for four days walks out of his tomb and later he eats a meal with his entire family.

A man born with withered feet is healed and he stands up and walks and jumps triumphantly.
An innocent man chained to a prison wall is freed by an angel who leads him out into the city.
A man falls out of a third floor window and dies but he returns from the dead for all to see.

This amazing book does not end like any other adventure book you may have read casually.
This book contains a special final chapter about you and how you are a part of this true story.
And it also tells you how you can drink from the river of living waters and live for all eternity.

You can read all these exciting stories yourself in the Holy Bible, if you can just find a copy.
Start on page one and as time permits continue to read until you reach the end of the story,
and you will read many other adventures and you will learn the secret of eternal life in glory.


---
This Poem Dedicated to My Granddaughter
Ashlyn Victoria Cagle
First Child of the Union between Shawn Renee Atkins and Justin Drew Cagle.
Together they created a beautiful new life.
Dedicated by:
Robert Wayne Atkins, P.E.
Retired Baptist Church Deacon
and Great-Grandson of a Baptist Preacher.
Date of Dedication of Poem: June 21, 2011
---
---



Reference Scripture Verses


A Snake Deceives a Woman:
Genesis 2:15-18 - The LORD God took the man and put him in the Garden of Eden to work it and take care of it. And the LORD God commanded the man, "You are free to eat from any tree in the garden; but you must not eat from the tree of the knowledge of good and evil, for when you eat of it you will surely die." The LORD God said, "It is not good for the man to be alone. I will make a helper suitable for him."

Genesis 3:1-6 - Now the serpent was more crafty than any of the wild animals the LORD God had made. He said to the woman, "Did God really say, 'You must not eat from any tree in the garden'?"
The woman said to the serpent, "We may eat fruit from the trees in the garden, but God did say, 'You must not eat fruit from the tree that is in the middle of the garden, and you must not touch it, or you will die.' "
"You will not surely die," the serpent said to the woman. "For God knows that when you eat of it your eyes will be opened, and you will be like God, knowing good and evil." When the woman saw that the fruit of the tree was good for food and pleasing to the eye, and also desirable for gaining wisdom, she took some and ate it. She also gave some to her husband, who was with her, and he ate it.

Genesis 3:13 - Then the LORD God said to the woman, "What is this you have done?" The woman said, "The serpent deceived me, and I ate."

Genesis 3:17-19 - To Adam he said, "Because you listened to your wife and ate from the tree about which I commanded you, 'You must not eat of it,' "Cursed is the ground because of you; through painful toil you will eat of it all the days of your life. It will produce thorns and thistles for you, and you will eat the plants of the field. By the sweat of your brow you will eat your food until you return to the ground, since from it you were taken; for dust you are and to dust you will return."

Genesis 3:23 - So the LORD God banished him from the Garden of Eden to work the ground from which he had been taken.

An Older Brother Kills His Younger Brother:
Genesis 4:1-2 - Adam lay with his wife Eve, and she became pregnant and gave birth to Cain. She said, "With the help of the LORD I have brought forth a man." Later she gave birth to his brother Abel.
Genesis 4:6-8 - Then the LORD said to Cain, "Why are you angry? Why is your face downcast? If you do what is right, will you not be accepted? But if you do not do what is right, sin is crouching at your door; it desires to have you, but you must master it." Now Cain said to his brother Abel, "Let's go out to the field." And while they were in the field, Cain attacked his brother Abel and killed him.

Fire Destroys Two Cities:
Genesis 19:24 - Then the LORD rained down burning sulfur on Sodom and Gomorrah -- from the LORD out of the heavens.

A Woman Turns Into Salt:
Genesis 19:17 - As soon as they had brought them out, one of them said, "Flee for your lives! Don't look back, and don't stop anywhere in the plain! Flee to the mountains or you will be swept away!"
Genesis 19:26 - But Lot's wife looked back, and she became a pillar of salt.

A Half-brother is Sold as a Slave:
Genesis 37:26-28 - Judah said to his brothers, "What will we gain if we kill our brother and cover up his blood? Come, let's sell him to the Ishmaelites and not lay our hands on him; after all, he is our brother, our own flesh and blood." His brothers agreed. So when the Midianite merchants came by, his brothers pulled Joseph up out of the cistern and sold him for twenty shekels of silver to the Ishmaelites, who took him to Egypt.

A Half-brother is Thrown into Prison:
Genesis 39:20 - Joseph's master took him and put him in prison, the place where the king's prisoners were confined.

A Half-brother Becomes a Ruler:
Genesis 41:41 - So Pharaoh said to Joseph, "I hereby put you in charge of the whole land of Egypt."
Genesis 43:26-29 - When Joseph came home, they presented to him the gifts they had brought into the house, and they bowed down before him to the ground. He asked them how they were, and then he said, "How is your aged father you told me about? Is he still living?"
They replied, "Your servant our father is still alive and well." And they bowed low to pay him honor.
As he looked about and saw his brother Benjamin, his own mother's son, he asked, "Is this your youngest brother, the one you told me about?"

The Sun Stands Still for One Day:
Joshua 10:12-14 - On the day the LORD gave the Amorites over to Israel, Joshua said to the LORD in the presence of Israel: "O sun, stand still over Gibeon, O moon, over the Valley of Aijalon." So the sun stood still, and the moon stopped, till the nation avenged itself on its enemies, as it is written in the Book of Jashar. The sun stopped in the middle of the sky and delayed going down about a full day. There has never been a day like it before or since, a day when the LORD listened to a man. Surely the LORD was fighting for Israel!

A Man Breaks His Bonds and Kills 1,000 Men:
Judges 15:13-15 - So they bound him with two new ropes and led him up from the rock. As he approached Lehi, the Philistines came toward him shouting. The Spirit of the LORD came upon him in power. The ropes on his arms became like charred flax, and the bindings dropped from his hands. Finding a fresh jawbone of a donkey, he grabbed it and struck down a thousand men.

Homosexuals Kill a Young Woman:
Judges 19:22 and 20:4-5 - Pounding on the door, they shouted to the old man who owned the house, "Bring out the man who came to your house so we can have sex with him." - - - So the Levite, the husband of the murdered woman, said, "I and my concubine came to Gibeah in Benjamin to spend the night. During the night the men of Gibeah came after me and surrounded the house, intending to kill me. They raped my concubine, and she died.

A Donkey Speaks and Saves His Master's Life:
Numbers 22:25-33 - When the donkey saw the angel of the LORD, she pressed close to the wall, crushing Balaam's foot against it. So he beat her again. Then the angel of the LORD moved on ahead and stood in a narrow place where there was no room to turn, either to the right or to the left. When the donkey saw the angel of the LORD, she lay down under Balaam, and he was angry and beat her with his staff. Then the LORD opened the donkey's mouth, and she said to Balaam, "What have I done to you to make you beat me these three times?" Balaam answered the donkey, "You have made a fool of me! If I had a sword in my hand, I would kill you right now." The donkey said to Balaam, "Am I not your own donkey, which you have always ridden, to this day? Have I been in the habit of doing this to you?" "No," he said. Then the LORD opened Balaam's eyes, and he saw the angel of the LORD standing in the road with his sword drawn. So he bowed low and fell facedown. The angel of the LORD asked him, "Why have you beaten your donkey these three times? I have come here to oppose you because your path is a reckless one before me. The donkey saw me and turned away from me these three times. If she had not turned away, I would certainly have killed you by now, but I would have spared her."

A Witch Raises a Dead Man From the Grave:
1 Samuel 28:8-15 - So Saul disguised himself, putting on other clothes, and at night he and two men went to the woman. "Consult a spirit for me," he said, "and bring up for me the one I name."
But the woman said to him, "Surely you know what Saul has done. He has cut off the mediums and spiritists from the land. Why have you set a trap for my life to bring about my death?"
Saul swore to her by the LORD, "As surely as the LORD lives, you will not be punished for this."
Then the woman asked, "Whom shall I bring up for you?" "Bring up Samuel," he said.
When the woman saw Samuel, she cried out at the top of her voice and said to Saul, "Why have you deceived me? You are Saul!"
The king said to her, "Don't be afraid. What do you see?" The woman said, "I see a spirit coming up out of the ground."
"What does he look like?" he asked. "An old man wearing a robe is coming up," she said.
Then Saul knew it was Samuel, and he bowed down and prostrated himself with his face to the ground.
Samuel said to Saul, "Why have you disturbed me by bringing me up?"
"I am in great distress," Saul said. "The Philistines are fighting against me, and God has turned away from me. He no longer answers me, either by prophets or by dreams. So I have called on you to tell me what to do."

Wild Ravens Feed an Old Man Twice a Day:
1 Kings 17:5-6 - He went to the Kerith Ravine, east of the Jordan, and stayed there. The ravens brought him bread and meat in the morning and bread and meat in the evening, and he drank from the brook.

A Man Rides a Chariot Into the Sky:
2 Kings 2:11 - As they were walking along and talking together, suddenly a chariot of fire and horses of fire appeared and separated the two of them, and Elijah went up to heaven in a whirlwind.

An Orphaned Slave Girl Becomes Queen:
Esther 2:5-7 - Now there was in the citadel of Susa a Jew of the tribe of Benjamin, named Mordecai son of Jair, the son of Shimei, the son of Kish, who had been carried into exile from Jerusalem by Nebuchadnezzar king of Babylon, among those taken captive with Jehoiachin king of Judah. Mordecai had a cousin named Hadassah, whom he had brought up because she had neither father nor mother. This girl, who was also known as Esther, was lovely in form and features, and Mordecai had taken her as his own daughter when her father and mother died.
Esther 2:17 - Now the king was attracted to Esther more than to any of the other women, and she won his favor and approval more than any of the other virgins. So he set a royal crown on her head and made her queen instead of Vashti.
Esther 8:3-4 - Esther again pleaded with the king, falling at his feet and weeping. She begged him to put an end to the evil plan of Haman the Agagite, which he had devised against the Jews. Then the king extended the gold scepter to Esther and she arose and stood before him.
Esther 8:7-8 - King Xerxes replied to Queen Esther and to Mordecai the Jew, "Because Haman attacked the Jews, I have given his estate to Esther, and they have hanged him on the gallows. Now write another decree in the king's name in behalf of the Jews as seems best to you, and seal it with the king's signet ring -- for no document written in the king's name and sealed with his ring can be revoked."

Three Men are Cast Into a Blazing Furnace but They Survive:
Daniel 3:21-27 - So these men, wearing their robes, trousers, turbans and other clothes, were bound and thrown into the blazing furnace. The king's command was so urgent and the furnace so hot that the flames of the fire killed the soldiers who took up Shadrach, Meshach and Abednego, and these three men, firmly tied, fell into the blazing furnace. Then King Nebuchadnezzar leaped to his feet in amazement and asked his advisers, "Weren't there three men that we tied up and threw into the fire?" They replied, "Certainly, O king." He said, "Look! I see four men walking around in the fire, unbound and unharmed, and the fourth looks like a son of the gods." Nebuchadnezzar then approached the opening of the blazing furnace and shouted, "Shadrach, Meshach and Abednego, servants of the Most High God, come out! Come here!" So Shadrach, Meshach and Abednego came out of the fire, and the satraps, prefects, governors and royal advisers crowded around them. They saw that the fire had not harmed their bodies, nor was a hair of their heads singed; their robes were not scorched, and there was no smell of fire on them.

A Fisherman Walks on the Water:
Matthew 14:29-33 - Then Peter got down out of the boat, walked on the water and came toward Jesus. But when he saw the wind, he was afraid and, beginning to sink, cried out, "Lord, save me!" Immediately Jesus reached out his hand and caught him. "You of little faith," he said, "why did you doubt?" And when they climbed into the boat, the wind died down. Then those who were in the boat worshiped him, saying, "Truly you are the Son of God."

Two Ancient Men Appear to Four Men on a Mountain:
Matthew 17:1-3 - After six days Jesus took with him Peter, James and John the brother of James, and led them up a high mountain by themselves. There he was transfigured before them. His face shone like the sun, and his clothes became as white as the light. Just then there appeared before them Moses and Elijah, talking with Jesus.

A Man Dead For Four Days Lives Again:
John 11:17 - On his arrival, Jesus found that Lazarus had already been in the tomb for four days.
John 11:43-44 - Jesus called in a loud voice, "Lazarus, come out!" The dead man came out, his hands and feet wrapped with strips of linen, and a cloth around his face. Jesus said to them, "Take off the grave clothes and let him go."
John 12:1-2 - Six days before the Passover, Jesus arrived at Bethany, where Lazarus lived, whom Jesus had raised from the dead. Here a dinner was given in Jesus' honor. Martha served, while Lazarus was among those reclining at the table with him.

A Crippled Man Walks:
Acts 3:1-10 - One day Peter and John were going up to the temple at the time of prayer -- at three in the afternoon. Now a man crippled from birth was being carried to the temple gate called Beautiful, where he was put every day to beg from those going into the temple courts. When he saw Peter and John about to enter, he asked them for money. Peter looked straight at him, as did John. Then Peter said, "Look at us!" So the man gave them his attention, expecting to get something from them. Then Peter said, "Silver or gold I do not have, but what I have I give you. In the name of Jesus Christ of Nazareth, walk." Taking him by the right hand, he helped him up, and instantly the man's feet and ankles became strong. He jumped to his feet and began to walk. Then he went with them into the temple courts, walking and jumping, and praising God. When all the people saw him walking and praising God, they recognized him as the same man who used to sit begging at the temple gate called Beautiful, and they were filled with wonder and amazement at what had happened to him.

An Angel Frees an Innocent Man From Prison:
Acts 12:6-10 - The night before Herod was to bring him to trial, Peter was sleeping between two soldiers, bound with two chains, and sentries stood guard at the entrance. Suddenly an angel of the Lord appeared and a light shone in the cell. He struck Peter on the side and woke him up. "Quick, get up!" he said, and the chains fell off Peter's wrists. Then the angel said to him, "Put on your clothes and sandals." And Peter did so. "Wrap your cloak around you and follow me," the angel told him. Peter followed him out of the prison, but he had no idea that what the angel was doing was really happening; he thought he was seeing a vision. They passed the first and second guards and came to the iron gate leading to the city. It opened for them by itself, and they went through it. When they had walked the length of one street, suddenly the angel left him.

A Man Falls Out of a Third Floor Window and Dies but Lives Again:
Acts 20:9-12 - Seated in a window was a young man named Eutychus, who was sinking into a deep sleep as Paul talked on and on. When he was sound asleep, he fell to the ground from the third story and was picked up dead. Paul went down, threw himself on the young man and put his arms around him. "Don't be alarmed," he said. "He's alive!" Then he went upstairs again and broke bread and ate. After talking until daylight, he left. The people took the young man home alive and were greatly comforted.

The Waters of Eternal Life:
Revelation 22:1-2 - Then the angel showed me the river of the water of life, as clear as crystal, flowing from the throne of God and of the Lamb down the middle of the great street of the city.
Revelation 22:17 - Whoever is thirsty, let him come; and whoever wishes, let him take the free gift of the water of life.


---
Click on www.grandpappy.org for Robert's Home Page.

Grandpappy's e-mail address is: RobertWayneAtkins@hotmail.com